Dotting the 'Eyes: Nolan Smith visit list, another 5-star will see Ohio State
Aritcle written by: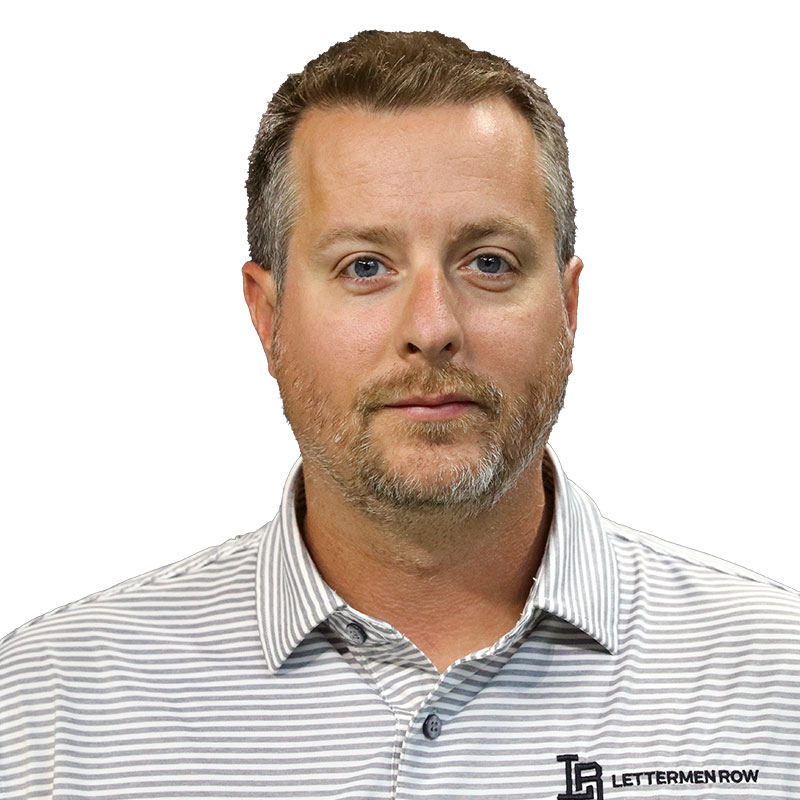 Jeremy Birmingham
Birm
Stay in touch or be left out because Ohio State recruiting is a 24-hour, seven-day-per-week obsession. What's the latest news as the Buckeyes build for the future? Get that and more Sunday through Thursday on Lettermen Row, including today's updates on a couple of 5-star prospects expected to visit Ohio State.
Ohio State will likely host Nolan Smith for an official visit
Late Wednesday night, the country's best 2019 prospect took to Twitter an announced something I hinted at Wednesday afternoon.
I will be taking all five of my Official Visits my first one will be to The University of Alabama, will be releasing a list later…

— Nolan Smith II (@SmithNoland2) October 11, 2018
That is Nolan Smith, the country's top-ranked defensive end and a long-time Georgia commit. Yes, he's going to visit Alabama first. No, he didn't include Ohio State on his tweet, but common sense and conversations that I've had with a number of people suggest the Buckeyes are going to get one of these official visits from Smith, likely on Nov. 24.
Smith is a player that Ohio State has spent the last three years recruiting, and he continues to have a solid relationship with Larry Johnson despite the fact that he's been solidly committed to the Bulldogs for more than two years now. Former Ohio State verbal Brenton Cox spent a lot of time trying to convince the 6-foot-3, 232-pound lineman to consider the program, ironic of course since now Cox is a freshman at Georgia.
At The Opening in 2016, Smith told me he was always going to be interested in programs like Ohio State, Clemson and Alabama, no matter where the status of his relationship with Georgia was. Buckeyes freshman Taron Vincent, a former teammate at Bradenton (Fla.) IMG Academy, had long been in Smith's ear about an Ohio State visit as well — but it never materialized.
It's probably going to materialize. That's not to say Ohio State or any other school has a great chance to flip Smith. But the Buckeyes will present him with a depth chart far more favorable at defensive end than any of the other schools he's going to visit.
Another running back name to know: Marcus Crowley
A few days ago, Ohio State began reaching out to another 2019 running back as it searches to replace recent decommit Sampson James. His name is Marcus Crowley, and he's a 3-star prospect currently committed to the Miami Hurricanes.
Crowley is a 6-foot-1, 200-pound prospect at Jacksonville (Fla.) Trinity Christian school, a high school that should ring a couple of bells for the Buckeyes. The Crusaders produced a pair of former 5-star Ohio State signees, Shaun Wade and Tyreke Johnson, and also harbor a couple of major 2020 prospects in the secondary, Miles Brooks and Fred Davis.
The Hurricanes have been involved with Crowley for years and the Buckeyes have been involved for just a few days. But Ohio State will have a few folks in its corner trying to get him up for a visit at least. Will it matter? That's unclear, but anytime a recruit adds an offer from the Buckeyes, it makes a difference.
We'll see how much. What we do know is that Ohio State has offered Marcus Crowley and is hoping to get him on campus for a visit at some point in the near future.
5-star Demond Demas will see Ohio State this weekend
On Wednesday we made mention of a big visit for 5-star 2020 cornerback Kelee Ringo and Ohio State this weekend. Hours after that was posted, 5-star 2020 wide receiver Demond Demas, a Texas A&M commitment, took to social media and announced he would also be making a trip to Columbus to see the Buckeyes host Minnesota this weekend.
Me and @footwork_king1 headed to Ohio State this weekend 💯

— HollyWood  (@DemondDemas1) October 11, 2018
Demas committed to the Aggies in early September but took a visit to their fiercest rival, Texas, the next weekend. Now he'll head to Ohio State and give the Buckeyes their shot at impressing him. A 6-foot-4, 210-pound prospect, he's the country's 20th-overall player in 2020 and the third-ranked receiver. He included the Buckeyes in his Top-5 schools on Twitter back in July.
Though it's just a noon game in Ohio Stadium against what should be an outmanned Minnesota program, it's turning into a big recruiting weekend for the Buckeyes.
Ohio State impresses running back Sam Adams
Sammamish (Wash.) Eastside Catholic 2020 running back Sam Adams IIÂ arrived in Columbus last Saturday as planned, showing up for a visit with his teammate, Gee Scott.
Ranked as the country's No. 28 running back in 2020, the 6-foot-2, 200-pound Adams came away very impressed by what Ohio State had to offer.
"It exceeded my expectations," Adams, whose father Sam was a 14-year NFL veteran out of Texas A&M, told Lettermen Row. "I definitely noticed how different and energetic the atmosphere there was. That instantly caught my eye."
The Washington duo was only in town for about 20 hours or so, but Adams said they were able to get a good sense of what Ohio State is all about.
"They were showing me that they're actually interested and wanting to build a relationship with me," Adams said. "I want to build relationships with the coaches and I definitely felt that.
"Whenever they saw me, they would say, 'What's up.' It made it seem that they were actually pumped that I was there. They made me even more excited to be there. They let me know that it was just a taste of Ohio State, and they wanted me to come back and visit again soon."
Need more Ohio State recruiting #Stuff? Check out the Lettermen Row forums and let us know what's on your mind. Don't forget to sign up for the tri-weekly recruiting newsletter, just in case there's anything you've missed during the week.