Dotting the 'Eyes: Movement in Georgia, 5-star CB sets visit to Ohio State
Article written by: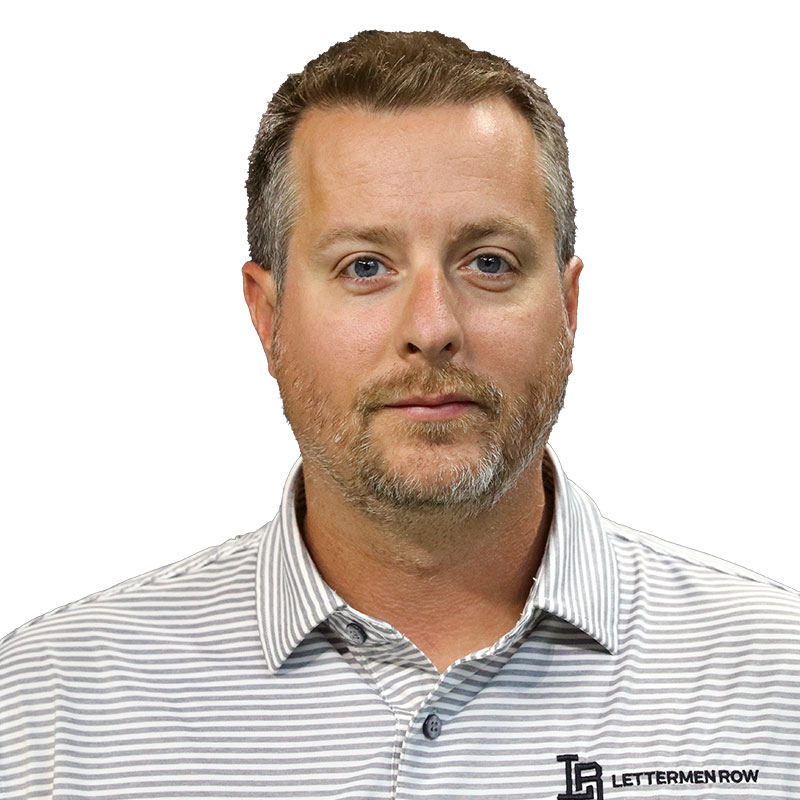 Jeremy Birmingham
Birm
Stay in touch or be left out because Ohio State recruiting is a 24-hour, seven-day-per-week obsession. What's the latest news as the Buckeyes build for the future? Get that and more Sunday through Thursday on Lettermen Row, including today's thoughts a handful of in-state prospects who've recently set visits to Ohio State.
Georgia on my mind
If you follow me on Twitter, you may have seen a few mentions in the past week or so about the interesting things happening at Georgia.
The Bulldogs lost a commitment from Jadon Haselwood, the country's top-ranked wide receiver prospect in the Class of 2019 and the third-ranked overall player. His decision to reopen his recruitment has absolutely nothing to do with my tweets that followed a few days later, tweets that came after Georgia received a second decommitment, this time from Dacula (Ga.) 4-star cornerback Jalen Perry.
Feel like Kirby and the Dawgs are playing a relatively dangerous game in the state of Georgia right now, that's my #take

— Jeremy Birmingham (@Birm) October 4, 2018
A day later, Georgia lost a third commitment, this time from 4-star linebacker J.D. Bertrand, a teammate of current Ohio State commitment Steele Chambers at Blessed Trinity in Roswell.
— JD Bertrand (@JDBertrand1) October 6, 2018
The decommitments by Perry and Bertrand and Haselwood's decommitment are apples and oranges, essentially. The Bulldogs have been the hottest team in the country on the recruiting trail for the last year and decided to accept early verbals from both players knowing full well that they'd likely recruit over them in this class, all but forcing them to look elsewhere. Their decisions to reopen the recruitments are similar to what we've seen other programs over the years, and it's a difficult line to toe — as even Ohio State can attest.
There is always a danger in taking in-state prospects for this very reason. If a player doesn't develop how a program expects or recruiters suddenly find themselves closing in on a big-time national prospect, that's a tough spot.
Should they keep a player in the class that they don't think is as good as someone else? In most cases, the answer to that is no, obviously. That opens up other problems, though, like commitments in the class being upset at the practice and therefore deciding: "If the school is going to look around, maybe I will, too."
So far, there's been little public backlash for Georgia's moves. But the reality is that more of these decommits are expected to happen, and a few of the high-profile Georgia commits are not pleased about it. It could open the door for some other schools to at least have some real conversations with players that may not have been expected — including, again, at Ohio State. Why wouldn't Ohio State take a run at Nolan Smith at this point? It's a longshot, sure, but it's worth it.
As for the Buckeyes and the current crop of decommitments, don't expect much movement at this point. There's been a little discussion about Bertrand, but Ohio State's eggs at linebacker are all currently in the Tommy Eichenberg basket. And though Perry did visit in 2017, it's too early to know if he has any real interest.
5-star DB Kelee Ringo visiting Ohio State
The Buckeyes got big news on Tuesday night.
Saguaro (Scottsdale, Ariz.) High School's Kelee Ringo, a 5-star defensive back in the Class of 2020, will visit Columbus for the first time this week as Ohio State hosts Minnesota.
In Columbus, Ohio this weekend #Buckeyes 🌰📍

— Kelee Ringo (@KeleeRingo) October 10, 2018
Ringo is the No. 2-ranked cornerback in the country and Ohio State offered him back in April. A 6-foot-2, 192-pound prospect, he's the new prototype at defensive back and his talents are tailor-made for the next level.
Ohio State's 2020 class has been clear about who its top targets are, and Ringo is absolutely on that list. His visit is a major opportunity for Ohio State to make an early move in his recruitment.
He's the first recruit from Saguaro to take a visit to Ohio State since current Arizona Cardinals wide receiver Christian Kirk.
Jakob James enjoys another Ohio State visit
Speaking of in-state players, let's get caught up with Cincinnati Elder's Jakob James.
Ohio's third-ranked 2020 offensive lineman, James was back in Columbus last weekend and checked out the Buckeyes and Hoosiers. Indiana is one of the 11 schools that have already offered him a scholarship.
He told Lettermen Row a week ago that he was very anxious to check out Ohio Stadium's game-day atmosphere and came away very impressed by what he saw.
"The visit was awesome," he said. "It went very well. I got to hang out with [Buckeyes commit] Paris Johnson and hung out with Darrion Henry. I got to meet some of the offensive line recruits as well."
For recruits, the chance to talk to coaches and players is great, but it rarely matches up to the excitement of seeing 105,000 fans screaming out loud. That's what caught the attention of the 6-foot-5, 260-pound guard.
"Just the game atmosphere was insane," he said. "It was a great game as well. Ohio State wasn't clicking in the run game so they threw all over them. They will be a scary team to face because they can do both."
Since Urban Meyer's return to work in Columbus, James hasn't had much of an opportunity to chat with him, and unfortunately he wasn't able to do that on Saturday either.
"I didn't get to talk to the coaches too much before the game because they were focusing on the game," he said. "I did get to catch up with some of them after. I've had some great conversation with some coaches and a few of their recruiting guys."
Jaylen Anderson eager to see Ohio State
The Buckeyes are looking ahead for their next big-time running back, and they may not need to look that far to find him. Perry's Jaylen Anderson is a top 2021 prospect in Ohio and could be a player that gets a real shot from the Buckeyes.
A big, bruising back at 6-foot-1, 210-pound, Anderson is finally back on the field for Perry after missing a few early season games after a minor knee surgery. Now he's also able to start focusing a bit on his recruiting. That will begin this weekend with a visit to Ohio State.
"I've been talking to Michigan State, Ohio State and Cincinnati so far," he told Lettermen Row. "I've visited Cincinnati already. This weekend I'm mostly looking forward to the atmosphere of the game."
Need more Ohio State recruiting #Stuff? Check out the Lettermen Row forums and let us know what's on your mind. Don't forget to sign up for the tri-weekly recruiting newsletter, just in case there's anything you've missed during the week.