Dotting the 'Eyes: Paris Johnson thoughts, in-state star gets Buckeyes visit
Aritcle written by: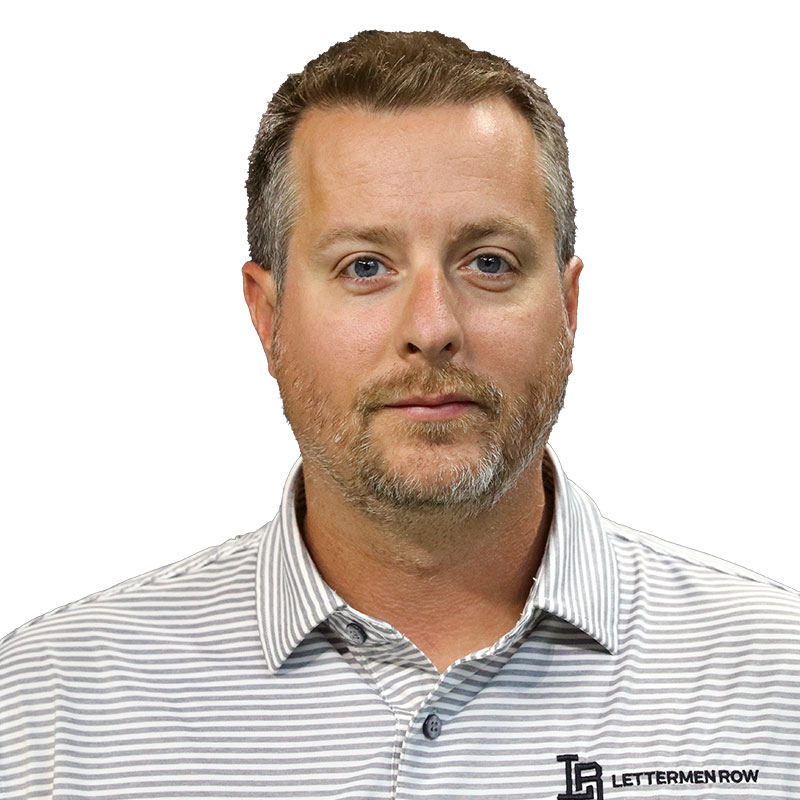 Jeremy Birmingham
Birm
Stay in touch or be left out because Ohio State recruiting is a 24-hour, seven-day-per-week obsession. What's the latest news as the Buckeyes build for the future? Get that and more Monday through Friday on Lettermen Row, including tonight's update on Paris Johnson, Jestin Jacobs, Marquael Parks and more.
My feelings on Paris Johnson and his Ohio State commitment
It was a big weekend at Ohio State as the Buckeyes coaching staff hosted a number of current commitments for the first time since Urban Meyer announced his retirement.
Each visitor was important, but there may be no single recruit that was in town more important to Ryan Day's future program than 2020 5-star offensive tackle commitment Paris Johnson, Jr. The 6-foot-7, 285-pound Johnson and his mother made a Friday afternoon trip to Ohio State for a pivotal sitdown with Day, hoping to begin building a relationship with him like they'd done with Meyer.
— Paris Johnson Jr. (@ParisJohnsonJr) December 4, 2018
To this point, there's been no direct comment made by the Johnsons about the trip, but this isn't a family that thinks or acts in a rash manner. There will be a lot of internal conversations and decisions that are made which will be made only in the best interest of the family and Paris himself.
So what happens from here? That's the million dollar question.
If I had to posit a guess, which I suppose is what you're reading this for, it would be this: Johnson stays committed to Ohio State. But he'll allow himself to take visits to other schools as he and his family get more familiar with Ryan Day.
It's not exactly what Buckeyes fans should want, but Ryan Day's going to get his chance to prove why Ohio State is the right spot for Johnson and that's all he can ask for.
Ohio State and Iowa commit Jestin Jacobs
Jestin Jacobs, a 4-star linebacker committed to Iowa, was the only non-Ohio State commit visit with the Buckeyes earlier this weekend. His official visit had been in the works for a few weeks, as Lettermen Row told you in late November.
As the visit has come to an end, there's not any concrete feeling one way or the other on what the 6-foot-3, 215-pound Jacobs does from here.
Ohio State offered in early November but by that point Jacobs had already been committed to the Hawkeyes for almost six months. That's a lot to undo for Billy Davis and the Ohio State staff, but they did get two visits in the last month and that doesn't happen unless Jacobs was serious about considering the Buckeyes.
Jacobs, like so many of the 2019 recruits being recruited by Ohio State this cycle, plays his cards very close to the vest and hasn't given any kind of indication what he's thinking. He remains committed to the Hawkeyes but again, two visits to Ohio State don't happen by accident and without meaning.
On Friday, Jacobs received his All-American Game jersey and told USA Today High School Sports that he was anxious to see what the future of the Buckeyes program would look like.
"It should be a good time," Jacobs said. "Coach (Urban) Meyer was a great coach, so now I'm curious to see what Coach (Ryan) Day does. I'm looking forward to it."
Expect a final decision from Jacobs within the week before signing on Dec. 19.
Noah Potter ready for Ohio State after official visit weekend
Among the players Ohio State welcomed to campus this weekend were seven official visitors, though Ole Miss commit Nick Broeker didn't arrive in Columbus until Sunday. Buckeyes commit Noah Potter said the weekend provided any outstanding questions he had about Ohio State following last week's surprise announcement by Urban Meyer.
"We were supposed to go to coach Meyer's house this weekend," Potter told Lettermen Row about his official visit. "But you know what happened there, so Ryan Jacoby and Doug Nester were on their own, but I was with Ronnie Hickman, Craig Young and Jestin Jacobs because our hosts were all in the same dorm.
"The only question I had left was what my dorm looked like."
Potter was hosted by Tyreke Smith. The visit went from Friday to Sunday morning and the 6-foot-5, 260-pound defensive end says he was glad to get some personal time with new head coach Ryan Day.
"It was good to hang out with [Day]," Potter said. "I like him. He was at my table for dinner on Friday night and then we spent more time with him on Saturday and Sunday morning."
Potter will enroll at Ohio State next month and begin his college career. He's anxious to get started knowing he'll work alongside a legendary coach like Larry Johnson and is also eager to see what strength coach Mickey Marotti does with his frame.
"It's going to be so helpful," he said of being coached by Johnson. "I'm just excited to get huge in the weight room and to work with Coach Johnson every day."
Ohio State checks in on 2021 Orrville star Marquael Parks
The Buckeyes missed out on Rondale Moore in 2018. Ohio State missed out on Wandale Robinson in 2019.
Fortunately for Ryan Day, one of the next iterations of that type of player (no pressure) is developing right down the road from Columbus. His name is Marquael Parks and he's Ohio's 10th-ranked 2021 prospect but as he grows — his body and his legend — you should expect that to ranking to do the same.
Parks is just 5-foot-8 and about 160-pounds, but he's an absolutely electric player with the football in his hands.
Ohio State wide receivers coach Brian Hartline stopped into Orrville High School earlier this week.
"I've always been a huge Buckeyes fan," Parks, who has early offers from Toledo and Cincinnati, told Lettermen Row. "It feels great to know they came by for me."
A running back at Orrville, Parks' college future will almost certainly be as a slot receiver a la Moore and Robinson. He'll need to get physically bigger but the talent and skill set he has is obvious. Ohio State had him on campus for a game earlier this season.
"I visited for the Minnesota game," Parks said. "It was a great experience because I always wanted to see Ohio State play."
If he stays on track, Parks is a prospect that may get a real chance to see the Buckeyes play from the sideline at Ohio Stadium in college. He's definitely a prospect worth paying attention to in Ohio in the Class of 2021.
Current Ohio State commits and their status
As of 4 p.m. on Sunday, here's where things seem to stand with the Buckeyes and their current crop of 2019 and 2020 commitments.
Decommitments
2020 offensive lineman Jake Wray
2020 defensive back Lejond Cavazos
Here's where things are with the other commits already in the mix.
2019 QB Dwan Mathis: Solid.
2019 RB Steele Chambers: Solid for now, will take a second official visit to confirm plans but will sign in February.
2019 RB Marcus Crowley: Solid.
2019 WR Garrett Wilson: Solid.
2019 WR Jameson Williams: Solid.
2019 TE Cormontae Hamilton: Solid.
2019 OL Ryan Jacoby: Solid.
2019 OL Doug Nester: Mostly solid, took Ohio State official visit but Virginia Tech, Georgia and Penn State remain threats.
2019 OL Harry Miller: Mostly solid, but Stanford remains a viable option.
2019 DL Noah Potter: Solid.
2019 LB Cade Stover: Some concern around uncertainty with his potential position coach.
2019 DB Bryson Shaw: Solid.
2019 DB Ronnie Hickman: Solid.
2019 DB Craig Young: Solid.
2019 DB Jordan Battle: Some concern, Ryan Day is expected to visit next week and a decision about a second official visit will be made at that time.
2020 QB Jack Miller: Solid.
2020 RB Darvon Hubbard: Some concern, there's been little contact with him.
2020 WR Jaxon Smith-Njigba: Solid.
2020 OL Paris Johnson: Some concern, but met with Ryan Day and moving in the right direction.
2020 OL Luke Wypler: Solid.
I'll continue updating this list as changes happen.