Dotting the 'Eyes: Brady Allen visits, another Ohio State trip for A.J. Kirk
Article written by: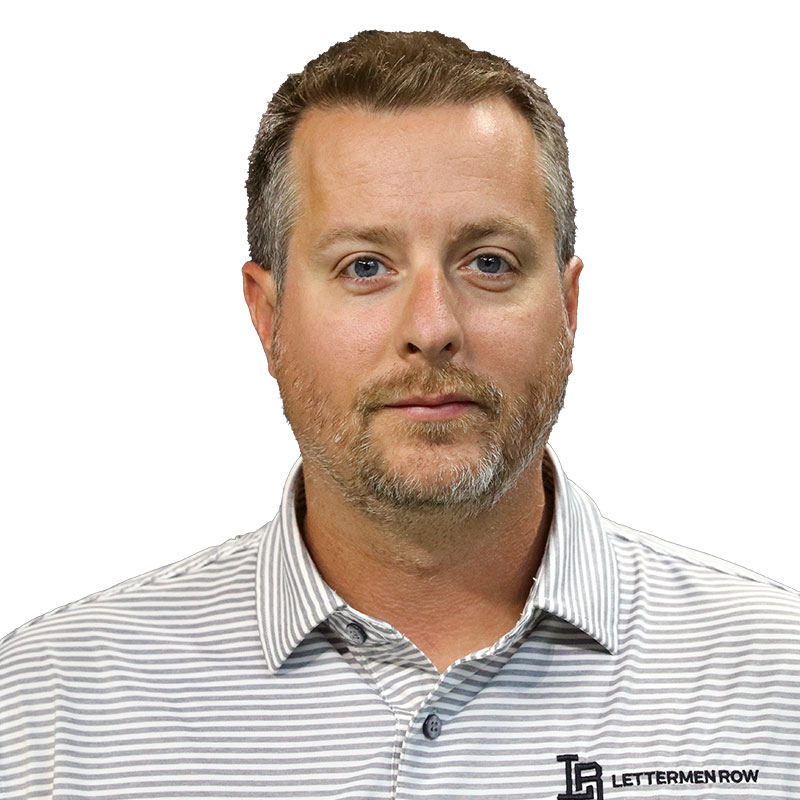 Jeremy Birmingham
Birm
Stay in touch or be left out because Ohio State recruiting is a 24-hour, seven-day-per-week obsession. What's the latest news as the Buckeyes build for the future? Get that and more Sunday through Thursday on Lettermen Row, including tonight's update on a newly offered 2020 tight end and some of Ohio State's weekend visitors.
Brady Allen checks out Ohio State, Ryan Day
Fort Branch (Ind.) Gibson Southern 2022 quarterback Brady Allen was in Columbus over the weekend watching Ohio State prepare for the Rose Bowl and getting further acquainted with new head coach Ryan Day.
The Buckeyes have not offered, but the 6-foot-5, 185-pound sophomore-to-be is putting himself in a good position after making his second visit since October. As a 2022Â prospect, there's been limited contact since that trip for the Minnesota game on Oct. 13.
"Not much [discussion] until this week," Allen told Lettermen Row. " That's why they wanted to get me up there for practice.
"Coach Day just said he wanted to start to build a relationship and get to know me better."
Day is taking over the reins of the program. But Allen, who has an early offer from Indiana, said Urban Meyer is still heavily involved with game preparation for Ohio State.
"He was involved a lot," Allen said. "He was still the leader of practice."
Allen made the trip with his father and his brother, and the energy around the facility is what really caught his attention the most.
"There was a lot of energy and guys were excited for the Rose Bowl," he said. "It was awesome. I would say the atmosphere really sets it apart from other places I've been, just the passion and energy they have. It's awesome."
New Jersey tight end 'honored' by Ohio State offer
It was mentioned last week, but the Buckeyes recently extended an offer to 2020 tight end Lukas Ungar, a 6-foot-4, 225-pound junior at the Delbarton School in Morristown, N.J. Ungar, the country's fifth-ranked tight end, was offered by Greg Schiano, who continues to recruit the New Jersey area for Ohio State.
"I am incredibly honored and excited to receive the Ohio State offer," Ungar told Lettermen Row. "It is amazing to be recognized by Ohio State and their high-caliber football program.
"The Buckeyes are one of my top five programs, and I look forward to visiting."
The offer was the end result of conversations that have taken place over the last few months.
"Greg Schiano visited Coach Bowers at Delbarton in the spring and again [last Thursday]," he said. "I had a phone call with Coach Schiano that afternoon and he offered me. I have had regular calls with Kevin Wilson over the past few months.
Another Ohio State visit for Dallas Fincher
For the third time in the last three months, Ohio State hosted East Kentwood (Grand Rapids, Mich.) High School 3-star offensive lineman Dallas Fincher for a visit. The country's ninth-ranked guard per the 247Sports.com rankings, Fincher was on campus for the second time in the last three weeks — following up on the trip during Ohio State's dominant win over rival Michigan.
https://twitter.com/Dallas72D/status/1074036763797176320
Fincher made the trip with 4-star defensive end teammate Bryce Mostella, who also has an Ohio State offer.
A Michigan State legacy, Fincher has the Buckeyes as the top school on his list. He is also considering offers from Michigan State and Wisconsin, and a decision is expected sometime in the first half of 2019.
Buckeyes welcome Columbus trio for Saturday visit
Ohio State also hosted three local prospects over the weekend: The Dublin Coffman duo of A.J. Kirk and Mike Drennen hit up campus with Walnut Ridge athlete Qian Magwood.
https://twitter.com/ShowStopping/status/1074152020616114176
A 2020 running back/slot receiver, Drennen is the only one of these three prospects who currently has an Ohio State offer. But the Buckeyes are closing evaluating the 2020 athlete Magwood and Kirk, the 2021 safety who is the younger brother of former Ohio State All-American Mike Doss.
Kirk is a top-30 prospect early in the 2021 rankings and already has offers from Notre Dame, Penn State and Michigan. The Wolverines and Nittany Lions are likely at the top of the list as he waits for an Ohio State offer despite making five different visits with the program during this season. A 6-foot-tall, 200-pound star, it's unclear exactly what role Kirk grows into physically, and that could be a big piece of the Buckeyes delaying what seems to be an inevitable scholarship offer.
A number of schools from around the Midwest have made a serious push into the Columbus area in the last two recruiting cycles, and Penn State and Michigan are each hoping to continue that trend with a number of early offers to the region's best in the classes of 2020 and 2021.
Commits Big Board after Urban Meyer retirement
As of 4:00 p.m. on Monday, here's where things seem to stand with the Buckeyes and their current crop of 2019 and 2020 commitments.
Decommitments
2020 offensive lineman Jake Wray
2020 defensive back Lejond Cavazos
Here's where things are with the other commits already in the mix.
2019 QB Dwan Mathis: Solid.
2019 RB Steele Chambers: Solid, and will take a second official visit in January.
2019 RB Marcus Crowley: Solid.
2019 WR Garrett Wilson: Solid.
2019 WR Jameson Williams: Solid.
2019 TE Cormontae Hamilton: Solid.
2019 OL Ryan Jacoby: Solid.
2019 OL Doug Nester: Concern. Visited Penn State on Sunday, will visit other schools in January.
2019 OL Harry Miller: Solid.
2019 DL Noah Potter: Solid.
2019 LB Cade Stover: Solid.
2019 DB Bryson Shaw: Solid.
2019 DB Ronnie Hickman: Solid.
2019 DB Craig Young: Solid.
2019 DB Jordan Battle: Major concern. Decommitment and a flip to Alabama is expected.
2020 QB Jack Miller: Solid.
2020 RB Darvon Hubbard: Some concern.
2020 WR Jaxon Smith-Njigba: Solid.
2020 OL Paris Johnson: Mostly solid, but will make other visits while he gets to know Ryan Day.
2020 OL Luke Wypler: Solid.
I'll continue updating this list as changes happen.