Dotting the 'Eyes: Wandale Robinson visits, Ohio State working on Justin Rogers
Article written by: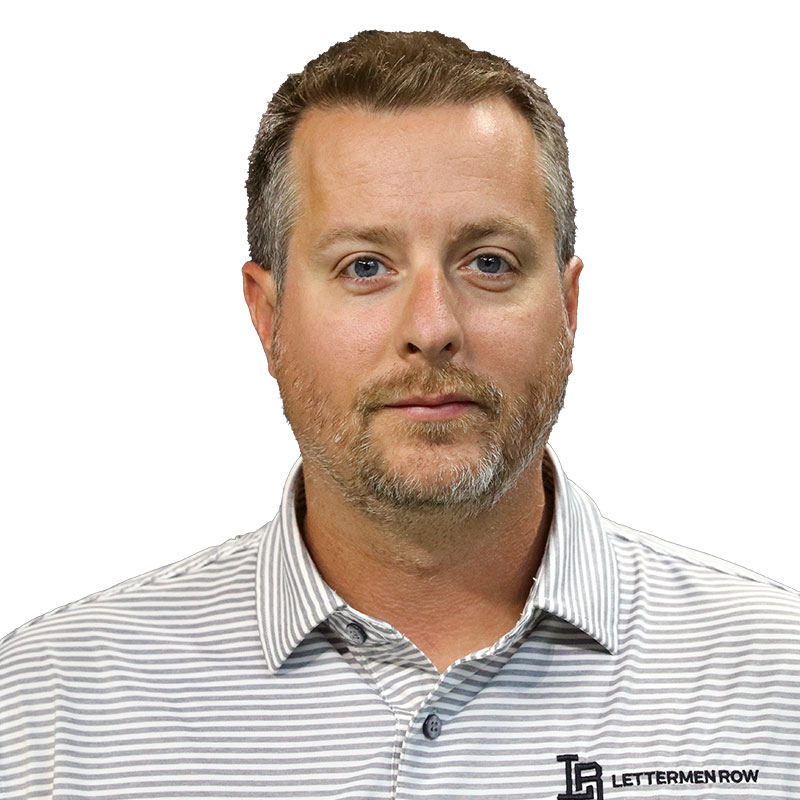 Jeremy Birmingham
Birm
Stay in touch or be left out because Ohio State recruiting is a 24-hour, seven-day-per-week obsession. What's the latest news as the Buckeyes build for the future? Get that and more Sunday through Thursday on Lettermen Row, including tonight's updates on Kentucky wide receiver Wandale Robinson and Michigan 5-star offensive lineman Justin Rogers.
Ohio State makes key move for Wandale Robinson
Over the course of the last few months, Ohio State has gone out of its way to try and impress upon Frankfort (Ky.) Western Hills 2019 wide receiver Wandale Robinson that he's a major priority.
That idea, though, has been met with some resistance by Robinson, the country's fourth-ranked all-purpose back because the former wide receivers coach at Ohio State didn't exactly illustrate that on the recruiting trail. But it seems that the effort being made by Brian Hartline is paying off, as Robinson unofficially visited Columbus on Saturday despite not making any intentions publicly known in advance.
"I had decided to make the visit on like Tuesday," Robinson told Lettermen Row. "It was an important visit. I got to talk with both Coach Hartline and [Buckeyes acting head] Coach [Ryan Day].
"They really made it a point to let me know just how bad they want me to be a part of their offense."
The question is whether or not Robinson believed them, and it appears he does. Sources close to the Buckeyes have indicated that he'll likely return to the school for an official visit next month, though Robinson said he's still working with his family to decide on that. He visited Nebraska on Sept. 1 and will be at Alabama on Sept. 22. While in Columbus, he got his first look up-close and personal at the new Buckeyes offense and he couldn't help but be impressed by the commitment to the passing game.
"It definitely helped them," Robinson said. "I feel as if I'm one of Hartline's top guys with how much we talk. We talk just about every day."
Justin Rogers visits Ohio State as planned
The highest-profile, non-committed player to visit the Buckeyes on Saturday was Oak Park (Mich.) 5-star offensive lineman Justin Rogers, who made the trip to Columbus with his teammate Enzo Jennings.
Rogers has not yet responded for comment on his visit, but in talking to multiple people who were at Ohio State and around him, it appears it went OK. But there's not a lot of confidence that it was the type of visit that will ultimately swing momentum in his recruitment back toward the Buckeyes. Committed 5-star offensive tackle Paris Johnson was visiting Ohio State on Saturday as well, and though he's a proficient recruiter in his own right, he told Lettermen Row he had only limited interaction with Rogers.
Right now, my gut still tells me that Georgia is the team to beat here, and unless something crazy happens in the near future, I think the divide between the Buckeyes and Rogers will continue to grow throughout his recruitment.
Just my two cents.
Noah Potter continuing to learn from Larry Johnson
Buckeyes commitment Noah Potter was back at Ohio State on Saturday and took in the sights from Ohio Stadium with a handful of Mentor (Ohio) Cardinal teammates. That being the case, he wasn't spending much time visiting with fellow recruits, but he did get a chance to hang out with some future Ohio State teammates.
"It was good," Potter said. "Just watched the game.
"I went with my football friends, but me and Cade Stover and Paris Johnson chilled a bit and sat next to each other."
Mentor is 3-0 to start the 2018 season and Potter has seen his game rise to another level. He credits that growth in his game to Larry Johnson, who he worked with over the summer at a couple different Ohio State camps.
"[Johnson] said I've been dominating [on film]," Potter said. "I'm definitely better than last year. That's Coach J. Every time we talk, we talk ball.
"The first thing I asked when I saw him on Saturday was about technique."