TreVeyon Henderson 'good to go' for Ohio State after missing time last week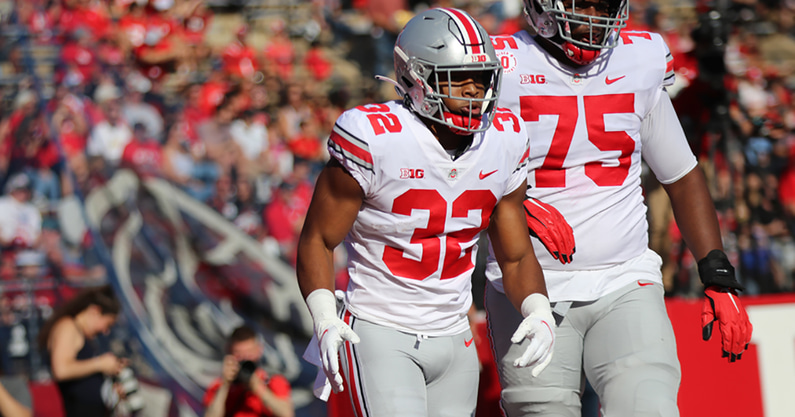 COLUMBUS — There is no need for any decisions about playing time for TreVeyon Henderson at Ohio State this week.
The star freshman is fully cleared and ready to roll for the Buckeyes.
The workload was again relatively light for Henderson for the second week in a row thanks to a blowout and what appeared to be a head injury at Rutgers. But the medical staff had given Henderson the green light to return in the second half last week if necessary — and nothing has changed since then as the Buckeyes resume practice for a matchup Saturday against Maryland.
"He's good to go," Ohio State coach Ryan Day said during a press conference on Tuesday at the Woody Hayes Athletic Center.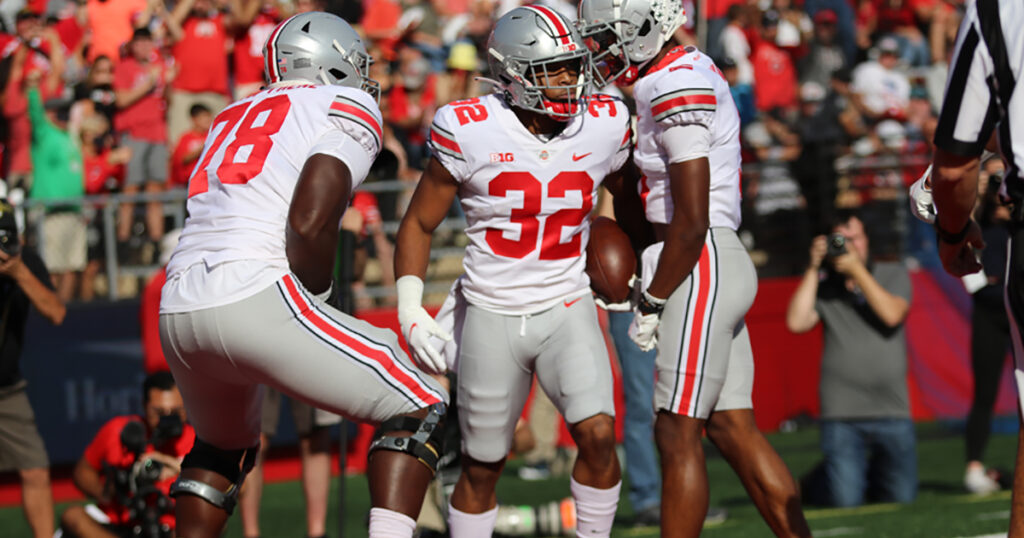 The Buckeyes took away Henderson's helmet after his eighth carry against Rutgers, the second week in a row he topped out at that number in a dominant victory that didn't make it necessary to tax the five-star phenom.
Henderson received attention from the training staff in the Ohio State medical tent, but he joked with the coaches and had a smile on his face throughout the afternoon as he continued to stay on the sideline for the rest of the beatdown at Rutgers.
"I mean, he's got a different skillset than the other guys," Day said on Saturday. "I do think Master [Teague] ran hard again and Marcus Crowley ran hard. But you can see the home run ability for Trey. He's still young, still learning. But he does have a ton of home run ability.
"It was my decision to hold them out second half. He was ready to go. I just I just felt like I didn't want to take a chance go into that second half."
There is no uncertainty about what to do with TreVeyon Henderson for the next one.
The blossoming Ohio State star will be ready to roll against Maryland.