Dotting the 'Eyes: Tough decision for Cavon Butler, Ohio State eyes Tyler Foster
Article written by: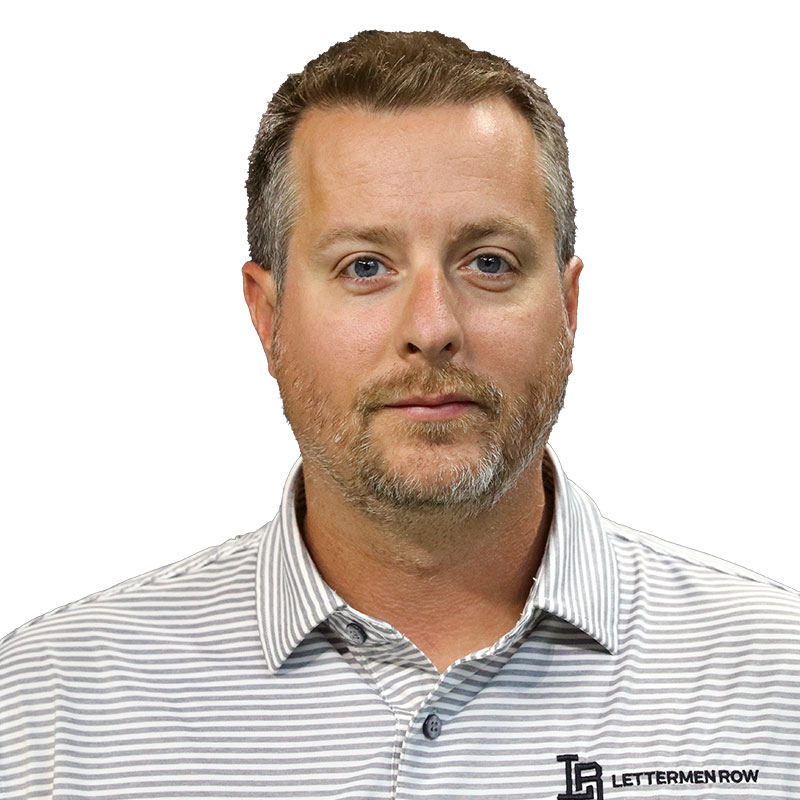 Jeremy Birmingham
Birm
Stay in touch or be left out because Ohio State recruiting is a 24-hour, seven-day-per-week obsession. What's the latest news as the Buckeyes build for the future? Get that and more Sunday through Thursday on Lettermen Row, including tonight's discussion about Toledo's Cavon Butler, Pickerington's Tyler Foster and more.
Cavon Butler and his upcoming decision
The early signing period is a time meant to ease the minds of recruits and schools who want to put their decisions behind them before the holiday season begins.
That's not the case for Toledo's Cavon Butler. The 3-star defensive tackle from Whitmer High School has decided he'll make his college decision next week after previously planning to wait until February.
"Spots will be gone," Butler told Lettermen Row. "Coaches, my [high] school coaches, have told me that and I sat down with my family."
There's no doubt that Kentucky, the school where Butler is currently committed, would like him to put his name on the dotted line next week in order to force his hand. The Wildcats are likely the only team of the four finalists for Butler that would push for an early decision, because Ohio State, Michigan State and Toledo have all been waiting patiently for the results of his senior-year academic push.
The Buckeyes have four defensive tackles they're actively pursuing on the 2019 board: Butler, New York's Jared Harrison-Hunte, Maryland's D'Von Ellies and North Carolina's Jaden McKenzie. Of that group, it's my personal opinion that McKenzie is the preference with Ellies, Harrison-Hunte and Butler all jockeying for that next spot.
"Ohio State has said it's one spot for three guys," Butler said.
Where things go next week is up in the air. But it feels like Ohio State may be put into a position where it has to make a sooner-than-expected decision about where Cavon Butler fits into its plans. There has been no change in Butler's opinion of Ohio State with Ryan Day as the coach.
If Butler sticks to his plan of signing next week, it may seriously lessen his odds of ending up with the Buckeyes.
Ohio State still pursuing Tyler Foster
Speaking of decisions Ohio State will have to make soon, things are still on pause with the Buckeyes and Pickerington North 2019 tight end Tyler Foster.
Unlike the situation with Butler, where there other high school players being considered for that spot, the hold up with Foster is simply about numbers.
"Was told Ohio State is still interested," a source close to Foster's recruitment told Lettermen Row. "They're deciding whether or not to take another tight end. If they do, he was told it'd be him."
Ohio State has Luke Farrell, Rashod Berry, Jake Hausmann and Jeremy Ruckert all slated to return in 2019, and it will add Memphis (Tenn.) Whitehaven 3-star prospect Cormontae Hamilton to that mix next summer.
Foster's spot may come open after signing day, which is the issue the Buckeyes have to address. There's always a chance for a player to transfer from any position, so it's a concern for Ohio State. But beyond that, it's the knowledge that Foster has the size at 6-foot-5 225-pounds and the potential to be a difference maker.
But the problem is Foster is committed to Ohio and plans to sign on Dec. 19 unless the Buckeyes offer. Ohio State has one week to figure it out.
Ohio State offers 2021 quarterback J.J. McCarthy
Lettermen Row introduced you to 2021 quarterback J.J. McCarthy in October following his weekend visit to Ohio State for the game against Indiana.
"I talked with Coach Day before and after the game, and it was awesome to meet him," the 6-foot-2, 180-pound McCarthy said in October. "I also spent a lot of time with Corey Dennis. He was so great to talk to. The last coach I was introduced to was John Cooper. I was told he was one of the greatest coaches in Ohio State history."
Over the last few weeks, if you follow me on Twitter, you'll have noticed an uptick in my comments about McCarthy and his recruitment. He's added offers from Michigan, Purdue, Minnesota, Toledo, Illinois and Wisconsin in the last two weeks alone.
On Tuesday night, he added the offer he's been coveting since his October visit: Ohio State.
So thankful to receive an offer to THE Ohio State University! @OhioStateFB @ryandaytime @CoreyDennis_ @OSUCoachMeyer pic.twitter.com/9qLFXa4uo1

— J.J. McCarthy (@jjmccarthy09) December 11, 2018
Currently unranked in the Class of 2021, McCarthy is heading toward a major rush of national attention. His sophomore season was spectacular. He won a state title as La Grange Park (Ill.) Nazareth Academy and completed 74 percent of his passes for more than 3,100 yards and 34 touchdowns against just four interceptions. Ohio State actually invited McCarthy back to campus for the Michigan game, but his state title game got in the way.
Corey Dennis, the senior quality control coach who worked with Ryan Day and is now serving as Ohio State's 10th-recruiting assistant, extended the offer to McCarthy.
"He invited me to the Michigan game, but I had my state championship," McCarthy said. "Ohio State is a dream school for me. I was very happy about the offer.
"I called him up to say congratulations on the season and good luck in the Rose Bowl, and I was offered during that call."
This weekend, McCarthy will visit Notre Dame, and it's likely it will offer was well. Ohio State and Notre Dame are two schools that will be involved in his recruitment until the end.
"Both are tremendous schools," he said. "As well as football programs. I give equal respect to each university.
"Hopefully I'll decide by the beginning of my junior year, but that is to be determined. This is just to start the relationship with the coaches early and be able to go find kids to come play with me."
Current Ohio State commits and their status
As of 2 p.m. on Wednesday, here's where things seem to stand with the Buckeyes and their current crop of 2019 and 2020 commitments.
Decommitments
2020 offensive lineman Jake Wray
2020 defensive back Lejond Cavazos
Here's where things are with the other commits already in the mix.
2019 QB Dwan Mathis: Solid.
2019 RB Steele Chambers: Solid. Will take second official visit in January and plan to sign in February.
2019 RB Marcus Crowley: Solid.
2019 WR Garrett Wilson: Solid.
2019 WR Jameson Williams: Solid.
2019 TE Cormontae Hamilton: Solid.
2019 OL Ryan Jacoby: Solid.
2019 OL Doug Nester: Some concern, took Ohio State official visit but Virginia Tech, Georgia and Penn State remain threats.
2019 OL Harry Miller: Solid.
2019 DL Noah Potter: Solid.
2019 LB Cade Stover: Solid.
2019 DB Bryson Shaw: Solid.
2019 DB Ronnie Hickman: Solid.
2019 DB Craig Young: Solid.
2019 DB Jordan Battle: Some concern, Ryan Day visits Thursday night. Buckeyes, Crimson Tide remain in a fight and Oklahoma is still trying to push as well.
2020 QB Jack Miller: Solid.
2020 RB Darvon Hubbard: Some concern.
2020 WR Jaxon Smith-Njigba: Solid.
2020 OL Paris Johnson: Mostly solid, but likely to make other visits while he gets to know Ryan Day.
2020 OL Luke Wypler: Solid.
I'll continue updating this list as changes happen.