Scarlet Sunrise: Ohio State cutting select season-ticket prices in Horseshoe next season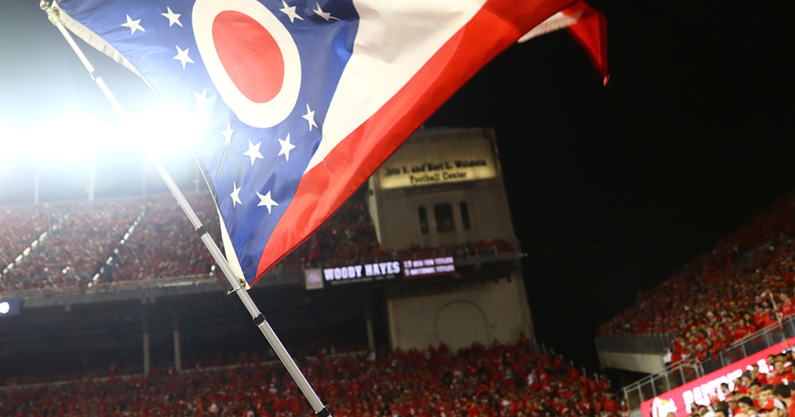 Good morning, Ohio State fans, and welcome to the Scarlet Sunrise. Football will always be our focus, but every day we'll cover news, notes and analysis from across Buckeyes sports. Join us each morning to get caught up on everything you missed in the world of Ohio State football, recruiting, basketball and more in Scarlet Sunrise.
Ohio State cutting select season-ticket prices in Horseshoe next season
Ohio State has a loaded home slate in 2022 that features games against Notre Dame, Wisconsin, Iowa and Michigan, among others.
And the athletic department is offering season tickets at a better price than in the past for the eight-game schedule.
Fans will be able to purchase select season tickets for next year for as low as $559 per ticket as part of the new Per-Seat Contribution (PSC) model, beginning Tuesday at 10 a.m.
"We are looking for more opportunities for our fans to experience Ohio State games, and lowering ticket prices is a way to accomplish that," Ohio State athletic director Gene Smith said in a statement released by the university. "We're grateful for our fans who came back to Ohio Stadium this year to support the Buckeyes. We have an outstanding home schedule next year and we want to help as many fans as possible experience Ohio Stadium and the energy and traditions associated with Ohio State football."
Ohio State has a loaded slate at the Horseshoe in 2022. And fans will be able to experience it in person at a reduced rate next season.
Buckeyes make cut for elite in-state offensive lineman
Ohio State has been targeting Luke Montgomery as one of its primary targets in the Class of 2023 regardless of position.
And now the Buckeyes have a public, updated look at where they stand with the Findlay (Ohio) High School offensive lineman.
Montgomery – the No. 59 overall player and No. 2 player in the state of Ohio – released a loaded top six on Thursday afternoon. Ohio State is pitted against Big Ten foes Michigan and Penn State as well as Notre Dame, Clemson and Oklahoma in the race to land Montgomery's commitment.
The Buckeyes have been one of the favorites for the in-state four-star ever since offering Montgomery in February.
The Buckeyes are pushing for Montgomery to become one of the next in-state commitments, following in the footsteps of Wayne's Josh Padilla and Pickerington Central's Sonny Styles, in addition to what they hope will be a commitment from Lakota East's Austin Siereveld.
READ: Luke Montgomery includes Ohio State in loaded top six
ICYMI: Lettermen Live hosted by Roosters
Lettermen Live returns for another jam-packed episode from Roosters as Lettermen Row senior writer Austin Ward is joined by former Ohio State quarterback Justin Zwick, former Buckeyes linebacker Bobby Carpenter, Lettermen Row director of recruiting Jeremy Birmingham and Nicole Cox of Roosters.
That crew is back to break down the Buckeyes big win and what it can tell us about coach Ryan Day's team going into a huge showdown against Michigan State.
The Buckeyes will welcome the Spartans into town in what will be a matchup of teams ranked in the top eight of the College Football Playoff, and that will be the next major litmus test for quarterback C.J. Stroud and Co.
Who earned Buckeye Leafs from the win over Purdue? And will they – and the rest of the Buckeyes – be able to repeat that same type of production in another tough matchup against Michigan State?
Find out those answers and more in this week's loaded episode.
As always, Lettermen Live is hosted by Roosters on Olentangy River Road in Columbus.
Download Lettermen Row's free app
Want an easier way to get free premium content from Lettermen Row?
The Lettermen Row app is here! Get all of the Ohio State news, analysis, videos and everything else you've come to expect from us in one free, convenient spot. It's now available in both the App Store and Google Play. Check it out!
The Lettermen Row app can be found for free here:
Sign up for the Scarlet Sunrise newsletter
If you enjoy the Scarlet Sunrise posts, please consider having our newsletter delivered to your inbox every weekday morning.