Scarlet Sunrise: Buckeyes have strong showing at second, third round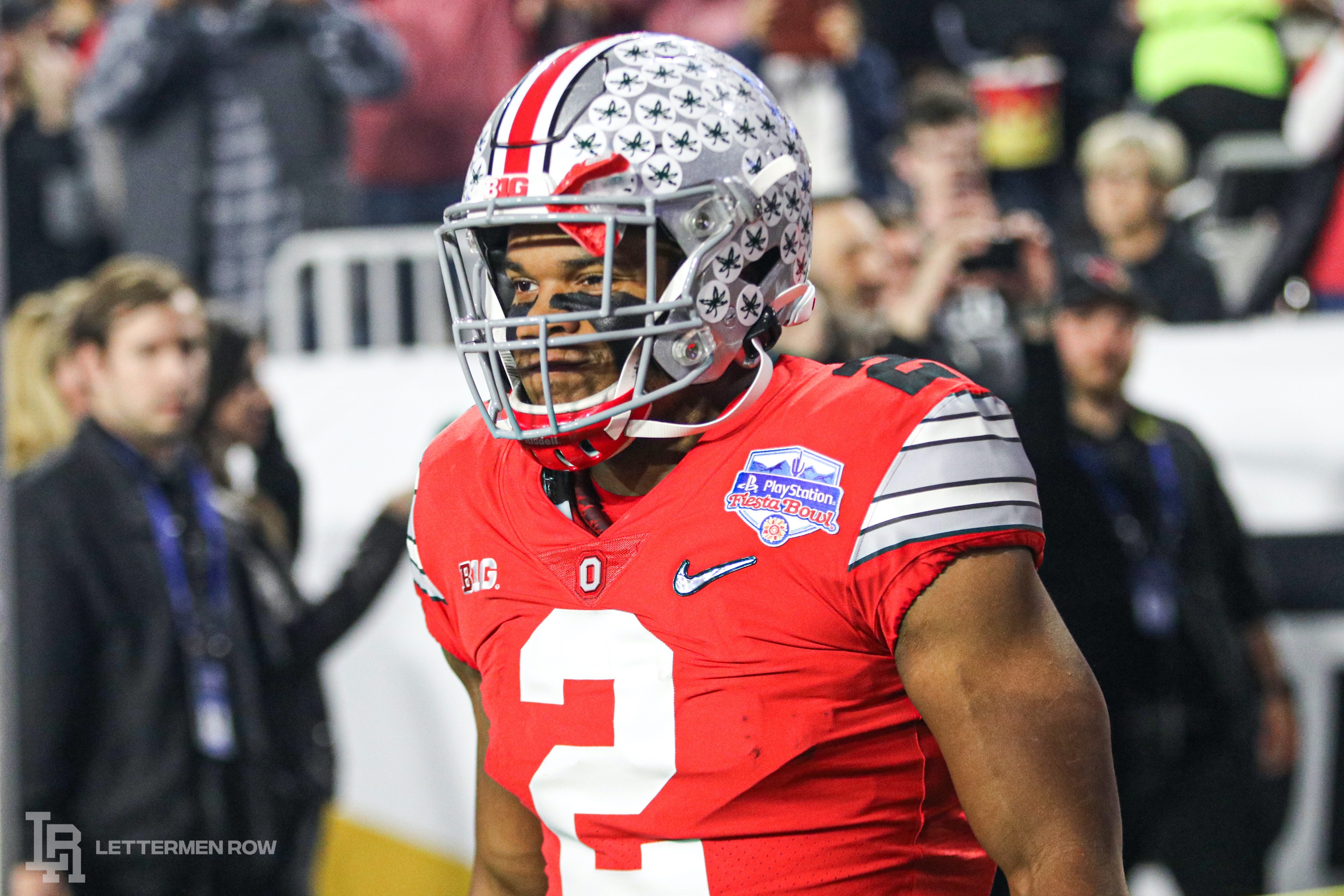 Good morning, Ohio State fans, and welcome to the Scarlet Sunrise. Football will always be our focus, but every day we'll cover news, notes and analysis from across Buckeyes sports. Join us each morning to get caught up on everything you missed in the world of Ohio State football, recruiting, basketball and more.
Buckeyes have strong showing at second, third round
Ohio State stole headlines Thursday night during the first round when it had three first-round selections, including two of the first three picks off the board.
But the Buckeyes weren't done there. They had an impressive second night of the draft, too. Four different Buckeyes were selected in the second and third rounds of the NFL Draft on Friday night, and now they have seven selections through three rounds.
Ohio State has had a reputation of churning out NFL talent for years, and that isn't stopping any time soon.
The full list of Buckeyes selected so far:
No. 2 overall Chase Young – Washington Redskins
No. 3 overall Jeff Okudah – Detroit Lions
No. 19 overall Damon Arnette – Las Vegas Raiders
No. 55 overall J.K. Dobbins – Baltimore Ravens
No. 73 overall DaVon Hamilton – Jacksonville Jaguars
No. 75 overall Jonah Jackson – Detroit Lions
No. 98 overall Malik Harrison – Baltimore Ravens
Who could be first-round picks next season?
Ohio State isn't just an NFL pipeline. The Buckeyes are certainly known for academics and other things, as well. But they're good at developing NFL talent, too. Ohio State now holds the record for most first round picks in draft history.
The Buckeyes develop NFL talent because the level of competition is so healthy inside the Woody Hayes Athletic Center. And just because Chase Young, Jeff Okudah and Damon Arnette, the first-round picks from Ohio State in 2020, are gone, that doesn't mean the first-round pipeline is finished. Plenty of younger players watched those now-professionals work, and they now have a blueprint.
Lettermen Row is looking toward next spring with five Buckeyes who could potentially go in the first round of the 2021 NFL Draft.
For the full story, click here.
Ohio State recruiting shows no signs of slowing down
Ohio State is with the rest of the college football world, waiting for the passing of the coronavirus pandemic. But in the meantime, the Buckeyes are having no trouble on the recruiting trail, gaining multiple commitments in both the 2021 and 2022 recruiting classes while they're not even allowed on the road for visits.
How is this happening? As Lettermen Row recruiting expert Birm writes, it's all about people. Part of that story is here:
Recruiting isn't sales, if it's done right. It's an honest investment in a young football player's future. It's an invitation, for three or four or five years, to be a part of a family. Part of being in a family means being around people that care about your well-being.

Ohio State certainly isn't the first to emphasize the brotherhood that comes from being a part of a team. But they've done it better than any other program in the last two decades and to be successful long-term, it can't just be talk. It has to be a real, tangible experience for young men and the families that turn them over to Ryan Day and his coaches.
To read more about how the Buckeyes are getting it done on the recruiting trail, click here.
Download Lettermen Row's free app
Want an easier way to get free premium content from Lettermen Row?
The Lettermen Row app is here! Get all of the Ohio State news, analysis, videos and everything else you've come to expect from us in one free, convenient spot. It's now available in both the App Store and Google Play — check it out!
The Lettermen Row app can be found for free here:
If you enjoy the Scarlet Sunrise posts, please consider having our newsletter delivered to your inbox every weekday morning. Click here to sign up!