Scarlet Sunrise: Buckeyes add MAC opponent to complete 2024 nonconference slate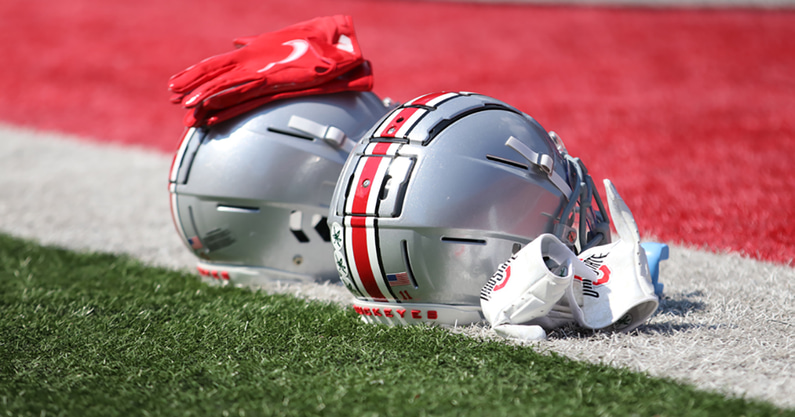 Good morning, Ohio State fans, and welcome to the Scarlet Sunrise. Football will always be our focus, but every day we'll cover news, notes and analysis from across Buckeyes sports. Join us each morning to get caught up on everything you missed in the world of Ohio State football, recruiting, basketball and more in Scarlet Sunrise.
Buckeyes add MAC opponent to complete 2024 nonconference slate
Ohio State has completed its nonconference schedule for the 2024 season.
Along with previously-announced games against Southern Miss and Washington, the Buckeyes will host Western Michigan on Saturday, Sept. 7, 2024. The Broncos were slated to play Cincinnati that day, but they bought out of the contract to schedule a matchup with the Buckeyes.
Ohio State and Western Michigan have met just once in program history, a 38-12 Buckeyes win inside the Horseshoe back in 2015. The Buckeyes haven't lost to a MAC school since Grover Cleveland's second stint in the White House.
Ohio State will host the Broncos for the second time, and that scheduling announcement officially completes its nonconference slate for that season.
ICYMI: Lettermen Live hosted by Roosters
Is Ohio State now fully back on track to win its fifth consecutive Big Ten championship and reach a third straight College Football Playoff?
There are certainly discussions to be had about whether the Buckeyes are back. That's what the all-star Lettermen Row crew did on Monday on the latest episode of Lettermen Live hosted by Roosters.
Lettermen Row senior writer Austin Ward led a team of former Buckeyes linebacker Bobby Carpenter, former Ohio State quarterback Justin Zwick, Nicole Cox from Roosters and Lettermen Row Director of Recruiting Jeremy Birmingham to analyze the Buckeyes performance against Rutgers and what it means going forward.
The crew hands out some Buckeye Leaves for the team's best performers on Saturday, and there were plenty to dish out. That includes another head-turning game from Ohio State Bullet Ronnie Hickman.
You won't want to miss all that and more in the latest episode of Lettermen Live hosted by Roosters.
Buckeyes freshman Jantzen Dunn out with long-term injury
Jantzen Dunn was turning heads with the way he attacked his freshman season at Ohio State.
Now the Buckeyes safety will have to do the same with the rehabilitation process.
The talented defensive back and rising special-teams contributor will miss the rest of the season after suffering a leg injury last week in the win over Rutgers, and the road to recovery doesn't appear to be an easy one.
The four-star athlete from Kentucky wasn't expected to play a significant role defensively this season, and he hadn't been credited with a tackle yet through the first five games of his career. But the Buckeyes thought enough of his early progress to take him on the road for a Big Ten game last week — and put him on the field to contribute on special teams.
That's where Jantzen Dunn wound up getting injured during a kickoff return for the Buckeyes, and it will be his last action of his debut year with the program.
READ MORE: Ohio State freshman Jantzen Dunn out with 'long-term' injury
Download Lettermen Row's free app
Want an easier way to get free premium content from Lettermen Row?
The Lettermen Row app is here! Get all of the Ohio State news, analysis, videos and everything else you've come to expect from us in one free, convenient spot. It's now available in both the App Store and Google Play. Check it out!
The Lettermen Row app can be found for free here:
Sign up for the Scarlet Sunrise newsletter
If you enjoy the Scarlet Sunrise posts, please consider having our newsletter delivered to your inbox every weekday morning.