Scarlet Sunrise: Jim Knowles bringing Oklahoma State analysts to Buckeyes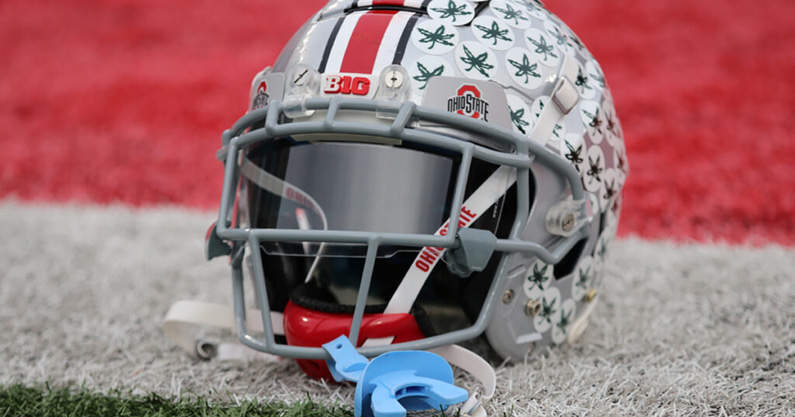 Good morning, Ohio State fans, and welcome to the Scarlet Sunrise. Football will always be our focus, but every day we'll cover news, notes and analysis from across Buckeyes sports. Join us each morning to get caught up on everything you missed in the world of Ohio State football, recruiting, basketball and more in Scarlet Sunrise.
Jim Knowles bringing Oklahoma State analysts to Buckeyes
Ohio State continues to fill out its defensive coaching staff — and its help.
The Buckeyes are set to hire two new defensive coaches this week, with Cincinnati's Perry Eliano and Tim Walton from the Jacksonville Jaguars will lead the secondary. But the Buckeyes are also adding two support staff members with direct ties to new defensive coordinator Jim Knowles.
Oklahoma State graduate assistant Michael Hunter and defensive quality control coach Koy McFarland will both join the Buckeyes from the Cowboys. Both served under Knowles last season in Stillwater, and now they bring that knowledge to help Knowles implement his defense in Columbus.
After defensive struggles in each of the last two years, the Buckeyes are overhauling their staff. That will include two support staff members from Oklahoma State to help with that effort.
Buckeyes overhaul defensive coaching staff
The Buckeyes have been one of the country's premier football programs for decades. A defense that has been one of the nation's worst in the last two seasons left Ryan Day and Ohio State no choice.
Changes had to happen. Now, according to multiple Lettermen Row sources, they have.
The Buckeyes are adding at least two new defensive hires alongside recently hired defensive coordinator Jim Knowles. Thursday morning brought confirmation that both Perry Eliano and Tim Walton would be coming to Columbus.
But there can't be new coaches without the departure of others. For Ohio State, that means long-time fan favorite Kerry Coombs and Columbus-born linebackers coach Al Washington — at least — won't be returning to the Buckeyes.
What do the moves say about Ryan Day? What makes these new coaches a good fit in Columbus? Does it say anything about Day and his Ohio State future? Lettermen Row has full coverage here:
READ: Veteran assistant Kerry Coombs will not return to Ohio State
READ: Perry Eliano hired by Ohio State as assistant in secondary
READ: Tim Walton returning to Ohio State as defensive assistant in secondary
READ: Rapid Reaction as Ohio State overhauls defensive coaching staff
Ohio State hoops drops road game at Wisconsin
Ohio State didn't expect an easy road game.
Those don't exist in the Big Ten. Not at Indiana, where the Buckeyes lost in their last road showdown. And not at Wisconsin, especially after they fell into a first-half deficit and had to try clawing their way back.
E.J. Liddell attempted to put a struggling offense on his shoulders to come back. Ohio State did what it could in the second half, and it even cut the lead to just six in the final minute. But the road is a tough place to find a win in this league.
The Buckeyes learned that for the second straight time away from the Schottenstein Center, and they fell to Wisconsin 78-68.
Just days after a season-high 95-point outburst in a win, the No. 16 Buckeyes offense sputtered. The defensive struggles from the last two games popped up again. And a month after beating the No. 13 Badgers at home by double-digits, Wisconsin returned the favor in resounding fashion.
READ: Buckeyes drop second straight road game in loss at Wisconsin
Are you subscribed yet?
Are you ready to get all your latest Ohio State news in one place? Become a member of Lettermen Row today. With your Lettermen Row/On3+ membership, you'll not only have access to the everything that's happening with the Buckeyes, but you'll also be able to peruse other fan sites within the network to hear just how rivals are feeling about Ohio State, as well. Make sure to follow along on Twitter, Facebook, Instagram and on Youtube for all the latest Ohio State news you need to know.
Sign up for the Scarlet Sunrise newsletter
If you enjoy the Scarlet Sunrise posts, please consider having our newsletter delivered to your inbox every weekday morning.