Scarlet Sunrise: Buckeyes lose walk-on cornerback to transfer portal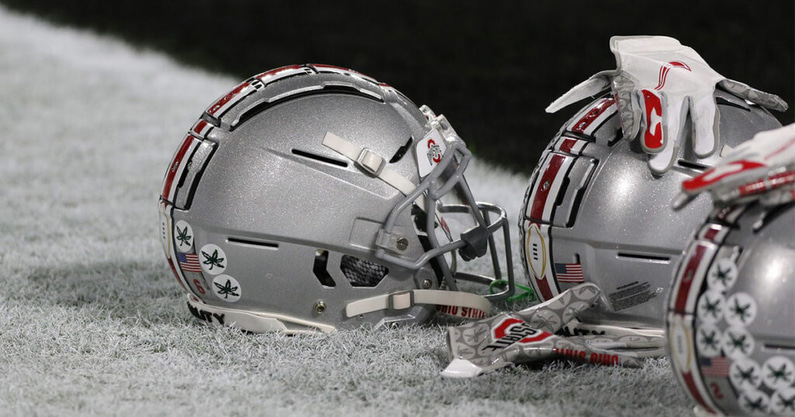 Good morning, Ohio State fans, and welcome to the Scarlet Sunrise. Football will always be our focus, but every day we'll cover news, notes and analysis from across Buckeyes sports. Join us each morning to get caught up on everything you missed in the world of Ohio State football, recruiting, basketball and more in Scarlet Sunrise.
Buckeyes lose walk-on cornerback to transfer portal
Ohio State has lost a member of its secondary.
Buckeyes walk-on cornerback Lloyd McFarquhar entered the transfer portal this weekend after four seasons with the football program. He has a chance to find a home and get on the field elsewhere.
McFarquhar, from Brush High School in Cleveland, appeared sparingly in games during the last three seasons as a walk-on member of the secondary. He wraps up his career at Ohio State with three Big Ten titles and two trips to the College Football Playoff.
But now, he'll look for playing time elsewhere. Lloyd McFarquhar is entering the transfer portal.
Four-star defensive lineman Hero Kanu commits to Ohio State
Hero Kanu didn't get to make his decision on the big stage he was hoping for.
But that doesn't change anything else about his experience. The 6-foot-4, 290-pound defensive tackle from Santa Margarita Catholic (Rancho Santa Margarita, Calif.) has been all over the world but it's brought him to where he feels at home. That is, and has been, Ohio State.
Kanu signed his Letter of Intent with the Buckeyes in December. The decision took a while to make publicly, but it was never a hard choice for Kanu.
Kanu's addition — provided nothing goes awry with Abor over the next three weeks — could put a cap on the 2022 defensive recruiting class. There will be no new names recruited but the Buckeyes are still working to win over Christen Miller in the battle with Georgia.
Hero Kanu is the lone Ohio State signee from California in the Class of 2022. The Buckeyes have worked hard in recent years to make an impact on the West Coast. The addition of Lincoln Riley at USC makes that harder moving forward. Any win in that talent-rich part of the country is important as recruiting grows more national for Ohio State.
READ: Analyzing impact as 4-star defensive lineman Hero Kanu commits to Ohio State
Ohio State beats Northwestern at home
Two games was a long enough stretch for E.J. Liddell to struggle for Ohio State.
After his lowest two scoring outputs of the season came in the Buckeyes last two times out, Liddell broke out in a big way Sunday evening.
In case anyone in the Big Ten forgot during the long layoff and last two rough games, Liddell reminded everyone he's a leading candidate for conference player of the year with a 34-point performance in Ohio State's 95-87 win over Northwestern inside the Schottenstein Center.
As Liddell reaffirmed his spot among the league's best scorers, Buckeyes (10-3, 4-1 Big Ten) picked up a Big Ten win without coach Chris Holtmann and top assistant Ryan Pedon due to health and safety protocols. They played in and won their first home contest since Dec. 11.
And they earned a victory over Northwestern from start to finish behind an impressive performance out of Liddell after having their five-game winning streak snapped just days ago.
READ: E.J. Liddell, Buckeyes offense explode in win over Northwestern
Are you subscribed yet?
Are you ready to get all your latest Ohio State news in one place? Become a member of Lettermen Row today. With your Lettermen Row/On3+ membership, you'll not only have access to the everything that's happening with the Buckeyes, but you'll also be able to peruse other fan sites within the network to hear just how rivals are feeling about Ohio State, as well. Make sure to follow along on Twitter, Facebook, Instagram and on Youtube for all the latest Ohio State news you need to know.
Sign up for the Scarlet Sunrise newsletter
If you enjoy the Scarlet Sunrise posts, please consider having our newsletter delivered to your inbox every weekday morning.