Shaun Wade emerging as viable safety option for Ohio State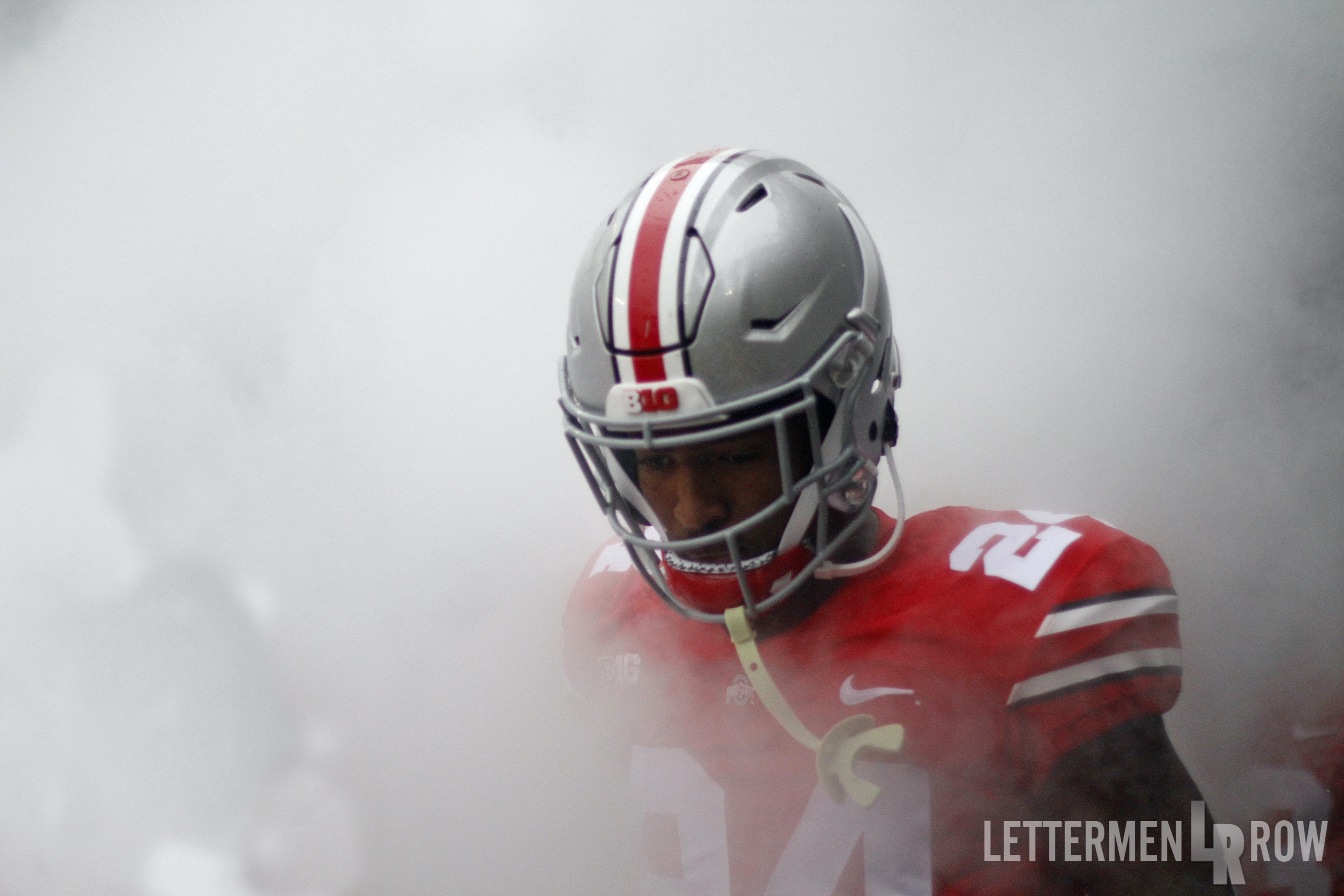 The speculation, debate and conversations about Ohio State never end, and Lettermen Row is always ready to dive into the discussions. All week long, senior writer Austin Ward will field topics on the Buckeyes submitted by readers and break down anything that's on the minds of the Best Damn Fans in the Land. Have a question that needs to be tackled, like the one today on Shaun Wade and Josh Proctor? Send it in right here — and check back daily for the answers.
With Pryor and Wint looking horrible when does Proctor see the field?

— Binegar11 (@Binegar11) September 17, 2018
First of all, be careful with some of those accusations about the other safeties playing alongside Jordan Fuller if the junior captain is nearby.
"I mean, this might be biased, but I definitely don't like seeing that," Fuller said. "People are saying like, 'Oh, Isaiah [Pryor] should have got him there.' Or 'Jahsen [Wint] should have got him there.' Sometimes it's that narrative, and I don't like that.
"It's still 11 guys on defense."
That's unquestionably accurate. And it's a tribute to Fuller's leadership that he's willing to stand up for his younger teammates when there have been other breakdowns in front of the defensive backs that have put them in tough spots to actually make a play.
But there is also some truth when it comes to occasional poor angles, blown assignments or lack of awareness as Isaiah Pryor and Jahsen Wint try to provide consistent help as the last line of defense for the Silver Bullets. The coaching staff hasn't been shy about the need to address the errors that have yielded far too many explosive plays against the Buckeyes early in the season. And while the new faces at safety aren't solely to blame, their lack of experience seems to have been exposed a few times — which is why another option might be emerging as a solution there.
Shaun Wade arrived on campus as the nation's second-ranked recruit at cornerback last year, a season he was forced to redshirt due to injury. The amount of talent already at that position made it unlikely that he would carve out much of a role there this season, but his versatility, athleticism and 6-foot-1, 192-pound size have opened the door elsewhere. For now, Ohio State still appears to be mainly trying to get him action in the nickel package, but he could wind up being a solution for a problem that hasn't been solved at safety.
And the truth is, it's probably still a bit early to be throwing Josh Proctor into the fire in a starting role despite all the buzz about his potential since he arrived this summer. Patience is key, both with true freshmen and first-time starters.
"I mean, there are definitely growing pains," Fuller said. "Going against guys in high school, to cover a route, you might not even have to be running full speed. You might not even have to look at them to be able to cover a route. At this level, you can't get away with that.
"I just try to talk to them about their mindset, really that every play matters. … At this level, you have to go make a play."
The Buckeyes are still making more than enough to win games. But the couple that are slipping away need to be corrected, particularly when the margin for error shrinks for a team chasing a national championship.
Ohio State isn't a finished product yet, and that obviously includes the safety position. But that should be a scary thought for opponents, because the odds are strong that the Buckeyes will eventually get everything in order.
Miss Question of the Day on Wednesday? Catch up right here.