Treveyon Henderson earns double Big Ten honor for record-breaking week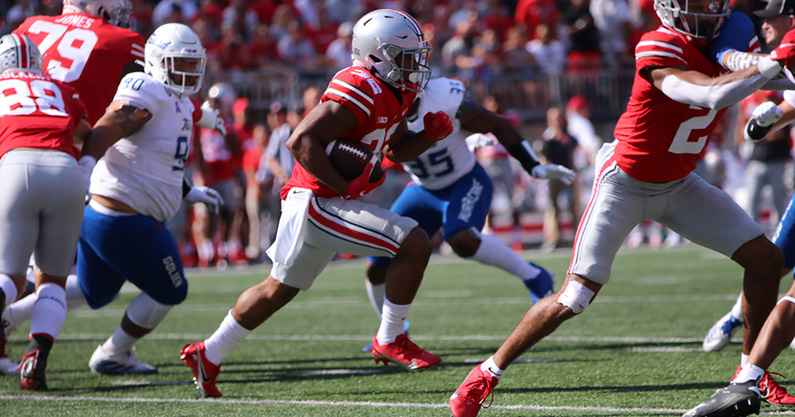 COLUMBUS — Treveyon Henderson broke an Ohio State school record on Saturday.
On Monday he picked up two league-wide honors for that incredible performance.
Henderson, who broke a Buckeyes freshman record against Tulsa when he racked up 277 yards on 24 carries, shared the Big Ten Offensive Player of the Week Award and also was tabbed as the conference's Freshman of the Week for his efforts against the Golden Hurricanes.
The 277 yards by Henderson — good for third-most in Ohio State history — is the most of any player on the ground in the NCAA this season. It was a performance that the former 5-star prospect and No. 1-ranked high school running back expects from himself every time he touches the field.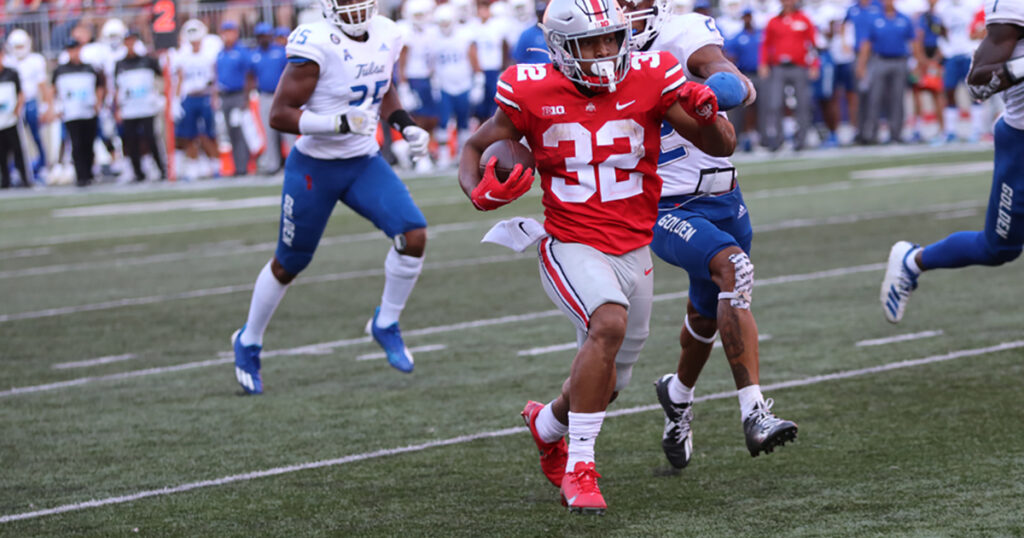 "I was expecting something like this … I had a lot of big goals for myself," Henderson said. "And I reached one of my goals today. But I got plenty more, so I have to keep working."
After only toting the football 14 total times against Minnesota and Oregon, Treveyon Henderson was the focal point of the Buckeyes offense on Saturday. He is now averaging more than 9 yards per carry this season and has found pay dirt four times following his three touchdown performance against Tulsa.
Henderson becomes the first Ohio State player to earn the honor of Player of the Week since Justin Fields, who earned it for his performance at Michigan State last December. Henderson is the third straight winner of the league's Freshman of the Week for the Buckeyes, following in the footsteps of C.J. Stroud who earned the honor in each of the first two games this season for Ohio State.
The Buckeyes are back to work Saturday night against Akron in a primetime matchup with the Zips.