Tyler Friday out for season, will return for Buckeyes next year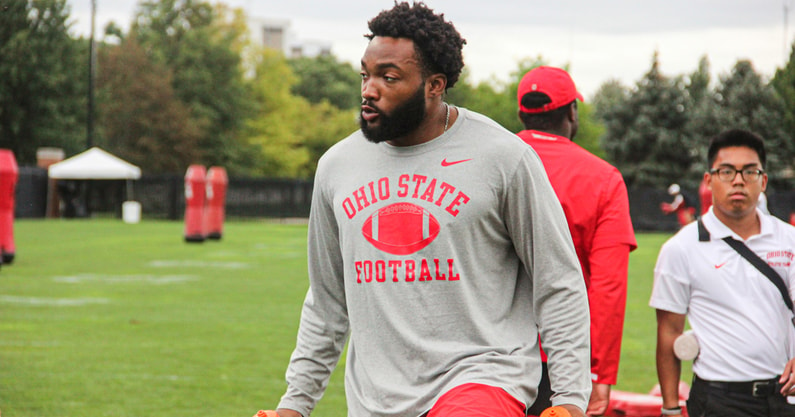 COLUMBUS — The season is over for Tyler Friday, but not his Ohio State career.
The Buckeyes defensive end had already been ruled out for most of his senior campaign after suffering an injury heading into training camp. But Ohio State coach Ryan Day made it official on Tuesday that the setback was a torn ACL that will keep Friday sidelined for the rest of the year.
Once healthy, though, Friday has made plans to return to the Buckeyes, giving him at least one more chance to show why he's considered one of the most valuable contributors for the program on the defensive line.
"It was a tough break for him," Day said during his radio show on 97.1 The Fan. "It was the preseason, kind of a freak thing out doing some drills on his own — and it was just one of those things. We're obviously happy that he's going to be back for another year, but it's going to be a long year for recovery.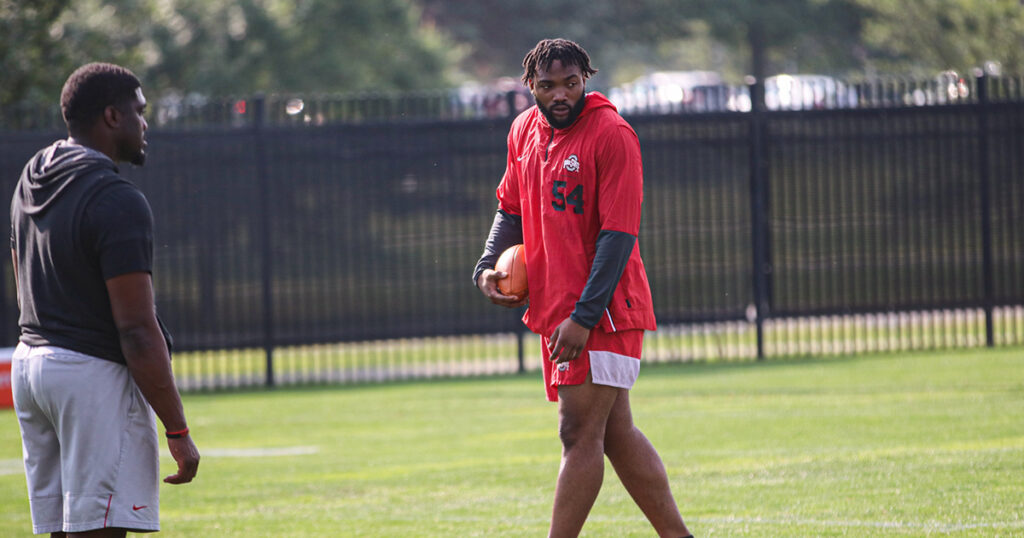 "He's been very, very positive. He's the big brother of J.T. Tuimoloau, so he's taken that role on. It's part of the game, unfortunately, nowadays. It is an ACL, and along those lines, an ACL used to be something where your career is done. Now we know it's part of the game almost. He's going to recover well, our people will take great care of him and we're looking forward to having him back next year."
The loss of Friday in the short term puts more pressure on the returning trio of veterans at defensive end, starting on Thursday night against Minnesota for Zach Harrison, Tyreke Smith and Javontae Jean-Baptiste. But with the possibility of losing all three of those guys after this season to the NFL, the likely addition of a full-strength Friday back into the fold could wind up being a long-term benefit for the Buckeyes.
Not having him available this season still isn't ideal, of course, and it likely means that true freshmen Jack Sawyer and Tuimoloau will have to factor into the rotation earlier than might have been expected.
But Tyler Friday offered another reminder that the timelines are always subject to change. And now his at Ohio State will spill over into next year.