Former Oklahoma safety Tony Jefferson retires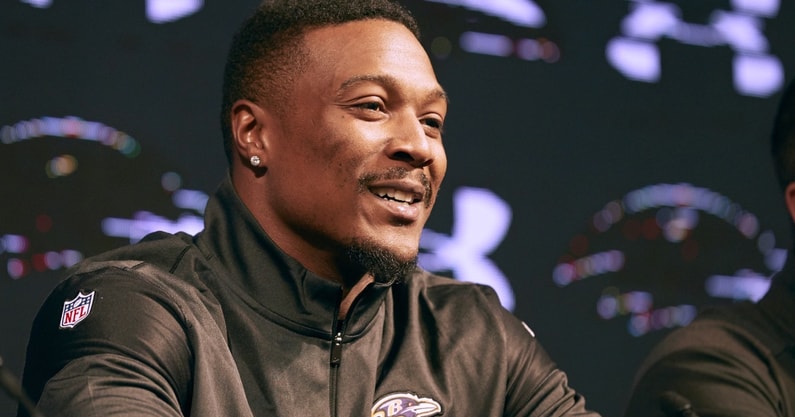 Former Oklahoma safety Tony Jefferson is calling it a career.
Jefferson, who played nine NFL seasons, is retiring from the game of football, according to Adam Schefter. He will join the Baltimore Ravens as a scout. Jefferson was a three-year starter at Oklahoma from 2010-2012 before going undrafted in 2013. 
From Eastlake High School in Chula Vista, California, Jefferson was a four-star recruit, committing to the Sooners in 2010. He was a standout at Oklahoma, thanks to his physical style of play and his ball skills. He totaled 258 tackles, 18 tackles for loss, seven sacks, and eight interceptions in his three years at OU. Following his junior season, many were surprised when Jefferson decided to leave Oklahoma early for the draft. And his decision was questioned even more after going undrafted. 
But Jefferson proved the doubters wrong. He made the Arizona Cardinals' 53-man roster as an undrafted rookie and started two games in 2013. The Oklahoma alum became a regular contributor for the Cardinals over the next three seasons, totaling 29 starts. In his four years in Arizona, he totaled 277 tackles and two interceptions. 
Following his time with the Cardinals, the Ravens signed Jefferson to a four-year, $34 million contract, including $19 million guaranteed and a signing bonus of $10 million in 2017. Jefferson was a three-year starter for the Ravens, making 35 starts and totaling 174 tackles and two interceptions from 2017-2019. But Jefferson missed the entire 2020 season after suffering a torn ACL during the 2019 season and was subsequently released. 
Jefferson returned to football in 2021, playing for both the 49ers and the Ravens. He spent his final season in 2022 in New York with the Giants. Jefferson finished his NFL career with 492 tackles and four interceptions. He is considered one of the best safeties to play for Oklahoma in recent history.