A breakdown of Yolett McPhee-Mcuin's new contract with Ole Miss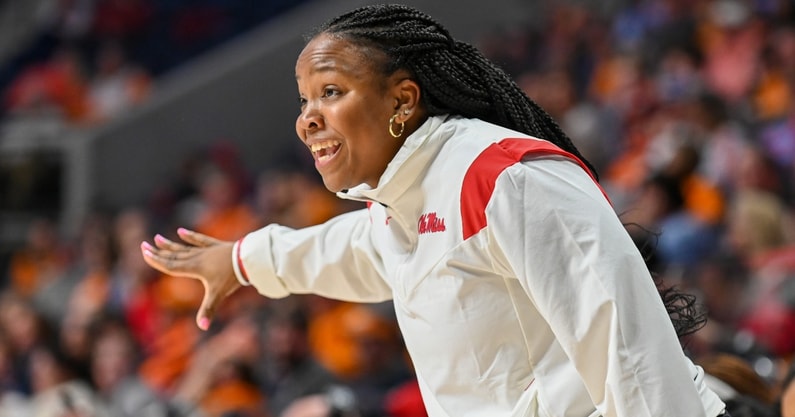 Ole Miss announced last week that women's basketball head coach Yolett McPhee-McCuin agreed to a new contract extension, keeping her in Oxford through 2026. With a new contract usually comes with a pay bump, which the four-year coach received.
The Ole Miss Spirit received a breakdown of McCuin's new contract, which will see her start with an annual base salary of $850,000 for the 2022-23 season. It will increase by $25,000 every year after until it maxes out at $925,000 if she stays for the entirety of her contract (2025-26 season).
The contract became effective as of May 1 and runs through April 30 of the following year.
There are plenty of incentives that could kick in and if McCuin reaches all of them it would be a total of $435,000 on top of her base salary.
If the women's basketball team achieves a single year APR score of 960 or above she will receive $10,000 or $15,000 if the APR score is 975 or higher.
Another off-the-court incentive include any Southeastern Conference accolades she receives, including SEC Coach of the Year ($20,000).
As for on-the-court incentives, if the Rebels finish in the top five of the SEC regular season standings McCuin will receive $20,000 or $35,000 if it is a top four finish. Winning the SEC regular season championship nets her another $50,000.
An appearance at the SEC Tournament championship game is good for another $20,000 or winning the SEC Tournament title would give McCuin $30,000.
When it comes to NCAA Incentives, McCuinn would earn $10,000 for a Top 25 finish in the AP regular season poll or $20,000 if the Rebels finish in the top 15.
National Coach of the Year Award could kick in an extra $25,000 and an appearance in the NCAA Women's Basketball Tournament another $25,000.
Any wins in the NCAA Tournament prior to the Elite Eight are $25,000 per win or $125,000 for a Final Four Appearance or $250,000 for winning a NCAA National Championship.
WNIT incentives include $15,000 for reaching the WNIT championship game or $25,000 for winning the WNIT Championship.
McCuin is coming off a historic season where she led the Rebels back to the NCAA Tournament for the first time since 2007.
The Rebels also recorded their first 10-SEC win regular season for the first time in school history along with getting the program's first WNBA draft selection since 2010 with Shakira Austin being taken third overall by the Washington Mystics in last month's draft.
On March 23 a report surfaced of McCuin being tied to Georgia job that opened up that same day, but later in the day McCuinn squashed that report with a statement saying she was committed to the Rebels.