Talk of Champions: Bradley Sowell returns, but he's holding off pouring up the Kool-Aid on Ole Miss football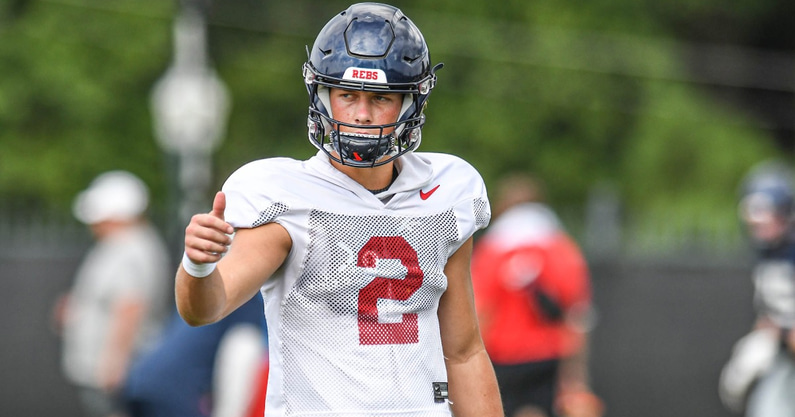 Tuesday marked the first full-pad fall-camp practice for Ole Miss football.
More importantly for our purposes, however, Bradley Sowell, the former Rebel offensive lineman and eight-year NFL veteran, has made his grand return to the Talk of Champions podcast.
Pour up the Kool-Aid!
Well, not quite.
But Ben Garrett and Brad tell you all you need to know about where things stand with the Rebels, including the scary potential of running back Zach Evans, who could be the focal point offensively.
If he is, how might Lane Kiffin's high-octane scoring machine look different? And (of course) the guys touch on the quarterbacks and much, much more.
Let's get to it.
RELATED: #notcommitted: True freshman Ole Miss camp standouts, Group of 5 enters NIL arms race