Ducks Target JUCO DB Keionte Scott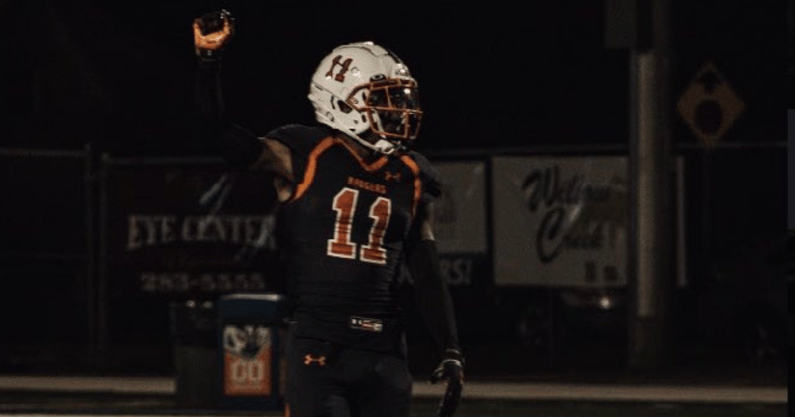 Oregon boasts commitments from four 2022 defensive backs, but the Ducks might not be done.
Oregon still is in the mix for several elite preps, but the final spot might not go to a high schooler. Consider Keionte Scott, a rangy, unrated prospect from Snow Junior College in Ephraim (Utah).
Rangy at 6-2 and 185 pounds, Scott has three years to play at the next level. Could the Ducks snag this JUCO defensive back?
Scott recently updated ScoopDuck on the latest developments in his recruiting saga.
"Any visits?" he said. "Not yet. Who really wants to bring me up?"
And what's next in Utah?
"Playing a season this fall," he said. "Leaving it up to the schools to see who wants me to come."
What does he like about the Ducks?
"Very caring," he said. "Me and Mario (Cristobal) are texting all the time, and it's the head guy. It means different. Definitely special.
"What they run on defense — it's intriguing. They see me as a nickel back."
How about the secondary coaches?
"I like how coach (Rod) Chance is and how real he is," he said. "He is keeping eyes on me.
"Our conversations are different. We just talk about everything going on in the world besides football.
"You can tell what he's talking about."
What schools are recruiting him the hardest?
"West Coast?," he asked. "Pac-12, Oregon, Oregon State, UW, Tennessee, Illinois recruiting me at a high level."
Was Scott disappointed in Oregon's opening weekend game against Fresno State?
"Felt like Week 1, teams were rusty and getting used to it," he said. "And look how they respond.
"Week 2 can be a game-changer."
What are some of his priorities as he makes his transfer decision?
"You have three years," he said. "Contribute to the team. … I can be developed.
"I want to be a top-tier corner there for three to four years. I feel comfortable playing in man coverage."
What would an Oregon win in Columbus mean?
"Oregon finding their personality Week 1," he said. "They had it going there. Come back with a big opponent.
"Eye-opener testimony of the team and beating them. … I'll be keeping tabs."
What are his goals for this year?
"Team captain," he said. "Done. Lead the nation in Interceptions. I want to be a two-time all-American.
"Pass every class and be a 3.0 student. Take some knowledge out of these classes and not just use it for that class; use it in life."
Scott had it rough as a child growing up in Los Angeles and Las Vegas. So what is his motivation in life?
"First-generation student," he said. "I work with a lot of youth (to prove) that college can be done. Especially to my family and my siblings.
"Anything can be done."
Scott is a fan of one of the best corners in the NFL, and he happens to play for a team in the Pacific Northwest.
"Jalen Ramsey, Seahawks," he said. "I have liked them since I was little."