Key quotes from Dan Lanning's Saturday media availability, with context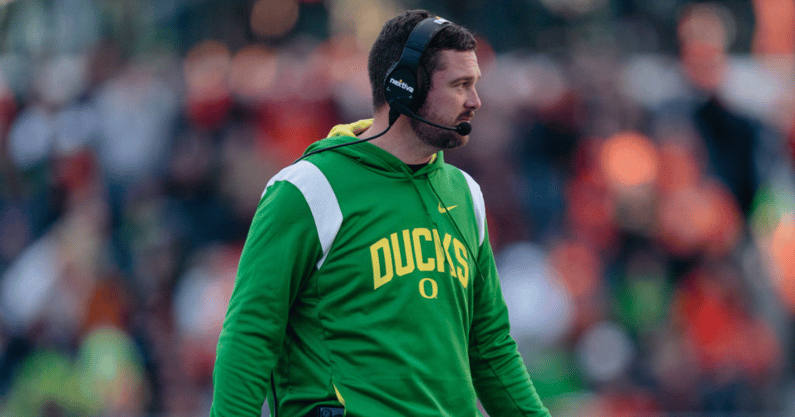 Oregon head coach Dan Lanning met with reporters following the Ducks' second practice of the 2023 spring slate. Once again, the Ducks' players were in helmets and shorts and went through a non-contact practice Saturday as the program's newcomers continue to settle in. Lanning, who spoke with reporters for approximately eight minutes, called the practice "a good day of work" and said there was notable uptick in intensity compared to Thursday's practice. "We got more reps today, we pushed the tempo of practice a little bit more and some fatigue showed up," Lanning said. "You want to do that today before you get a little bit of a break because we're about to have some time, so you really want to push guys bodies and you saw that. You see how guys respond to fatigue. It was good day at work. Guys worked really hard and it was certainly a positive." Here's a rundown of some of Lanning's key quotes from the afternoon, with a bit of added context.
Subscribe Now
Breaking news. In-depth analysis. Limited Ads.
Subscribe Now

Already an On3+ subscriber? Log in here.