Key quotes from Dan Lanning's Thursday press conference, with context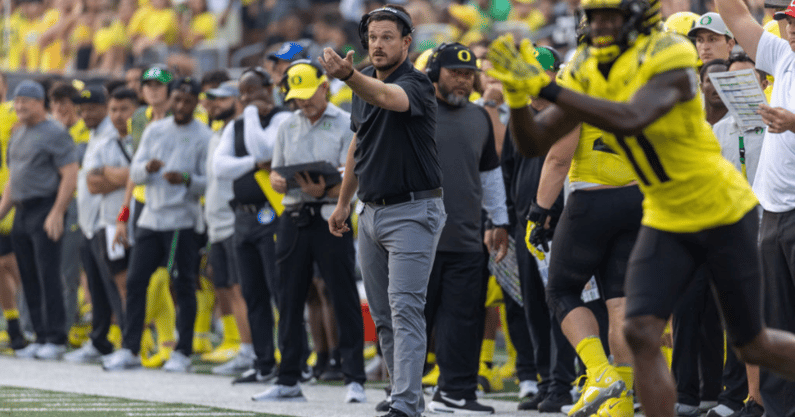 Oregon head coach Dan Lanning met with reporters for the first time this spring following Thursday's practice. The Ducks' second-year head coach fielded questions for approximately 10 minutes and provided details on a number of key topics pertaining to Oregon's offseason, and what to expect throughout the rest of the spring. Here are the key quotes from Lanning's Thursday media availability, with a bit of added context.
Subscribe Now
Breaking news. In-depth analysis. Limited Ads.
Subscribe Now

Already an On3+ subscriber? Log in here.