Oregon Football Remains Top 10 in AP Poll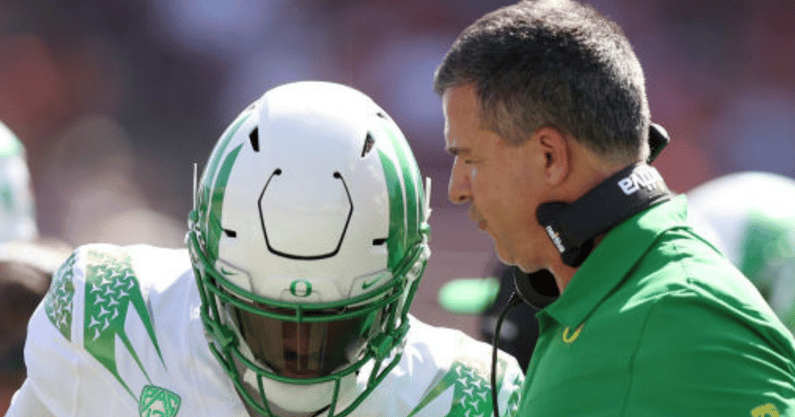 The Ducks didn't play this week but that doesn't change where they rank in the AP Top 25 poll this week.
Last week, despite the loss to Stanford, Oregon remained in the top 10 at number 8. They dropped one spot this week to No. 9 in the updated poll.
With the win over Nebraska, Michigan leap-frogged the Ducks this week to the No. 8 spot. Despite the loss to Texas A&M, Alabama dropped to No. 5.
And even though Oregon beat the Buckeyes, Ohio State is No. 6 in this weeks poll.
Oregon returns to action this week as they host Cal on Friday at 7:30 PM on ESPN.