Oregon linebacker depth will be tested against Ohio State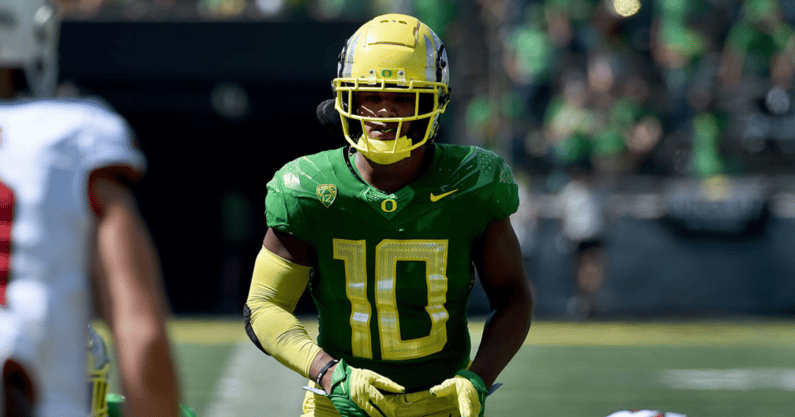 Early-season injuries are never ideal, but they are particularly problematic when a cluster of them arise at the same position group.
Such is the case for Oregon, which will have its depth tested at inside linebacker against Ohio State on Saturday.
Senior starter Dru Mathis is out for the foreseeable future with a knee injury and had surgery Tuesday, according to his post on social media. Oregon coach Mario Cristobal confirmed Wednesday that the injury could keep Mathis sidelined for a substantial amount of time, but did not provide a timeline for when he may return.
"It could be," Cristobal said when asked if the injury could be one that is longer-lasting."Certainly we got nicked up pretty good on Saturday. There are some things we like to get out to (reporters) as soon as we can, others require evaluation.
"Other things, we just hold out of respect for our players and respect for our process."
After Mathis left with an injury against Fresno State, freshman Justin Flowe delivered a stellar performance in his absence. Flowe racked up a team-high 14 tackles and had a pivotal forced fumble late in the game.
But the depth behind Flowe is looking a bit unstable. True freshman Keith Brown is listed as Flowe's backup on Oregon's organizational chart. The former 4-star recruit from nearby Lebanon, Oregon, could be electric for the Ducks whenever he makes his college debut.
But he was held out of the Fresno State game due to a minor injury. Cristobal did not elaborate as to whether or not Brown will be available against the Buckeyes.
"You don't like to lose guys, certainly," Cristobal said. "Guys have got to continue to develop and be ready to step up. That's what we're in — we're in the season now. There's no going back, there's no injured reserve or a talent pool you can grab players from.
"We're going with who we've got and we feel confident we can get guys ready to play football. They've learned a lot of football — we've got equal reps just about everywhere.
"Whether a guy is exactly, precisely ready to go or not, guys are going to be thrown in there and are going to have to be ready to play."
With Mathis out, Cristobal said the Ducks have "a couple of different options" behind Flowe. That includes Brown, as well as senior Nate Heaukulani. Both players are listed as either-or No. 2 options at MIKE linebacker behind Noah Sewell on Oregon's organizational chart, while Brown is listed as the lone second-stringer at the WILL spot.
Behind Brown is freshman Jabril McNeill, who recently made the switch inside after initially arriving in Eugene as an outside linebacker.
"We've got a slew of guys that we've been running in and out of there," Cristobal said. "We have a plan, too. An emergency plan in case something else happens.
"So I guess the bottom line is when guys get dinged up or you face that situation — you don't ever want it to happen and you feel terrible for a guy like Dru who has worked as he has and come back for a sixth year.
"But you prepare and are ready to go with whatever you've got."