Oregon picked second in Pac-12 women's basketball preseason poll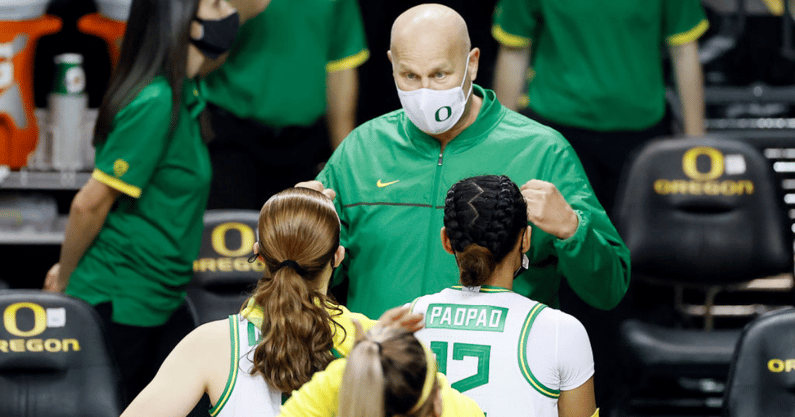 This year's race for the Pac-12 women's basketball title could be one of the most competitive in recent memory. With the season-opener just a few weeks away, Oregon is expected to be right in the thick of it.
The conference released its preseason coaches poll Tuesday in advance of Pac-12 media day. Oregon came in at No. 2 and was not far behind No. 1 Stanford.
Oregon received 108 points and one first-place vote. Stanford tallied 121 points and 11 first-place votes. UCLA (101), Oregon State (86), and Arizona (83) rounded out the top five.
Oregon which finished fourth in the conference last season en route to a trip to the sweet 16, is looking to build on a 2020-21 campaign that served as a transition year of sorts.
Stanford, which won the 2021 national title in thrilling fashion over Arizona, is No. 1 in the preseason poll for the second straight season.
Oregon will begin its season on Oct. 28, when it hosts Saint Martin's in an exhibition in Eugene.