Oregon releases Week 3 organizational chart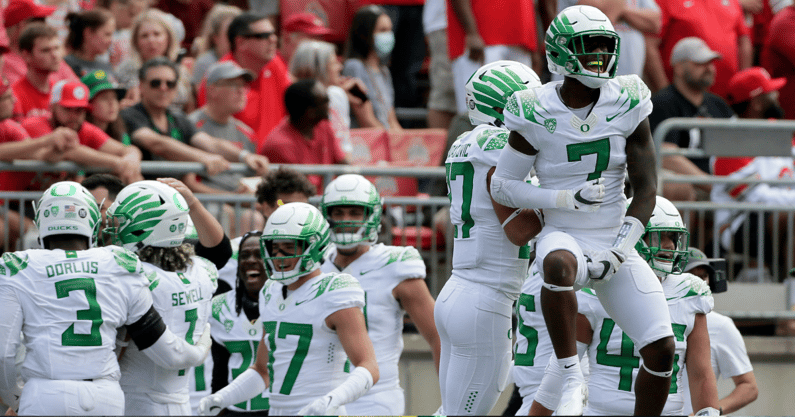 Oregon's win over Ohio State in Columbus was one of the most significant victories in program history. But along with it came same major injury concerns.
The Ducks released their organizational chart in anticipation of their Week 3 matchup with Stony Brook in Eugene, and it reflected the early-season injury attrition.
Justin Flowe and Cam McCormick are no longer listed on the depth chart after Mario Cristobal confirmed Monday that they both have suffered significant injuries.
Jeffrey Bassa is now listed on the three-deep at weak-side linebacker with Flowe and Dru Mathis both sidelined. Listed as a safety on Oregon's roster, Bassa played some linebacker against Ohio State and Cristobal liked what he saw out of the freshman.
"He's 220 pounds. Really just an excellent size, speed athlete, specimen," Cristobal said of Bassa. "We asked him, 'Hey, man, we're a little bit low on numbers here, you're doing a great job on special teams and we really need help at linebacker— a lot of it is similar to the boundary safety stuff, would you mind giving it a try?'
"He jumped all over it. He's been studying it night and day and he had a good week. Toward the end of the week he was really getting it."