Oregon signee Kel'el Ware named McDonald's All-American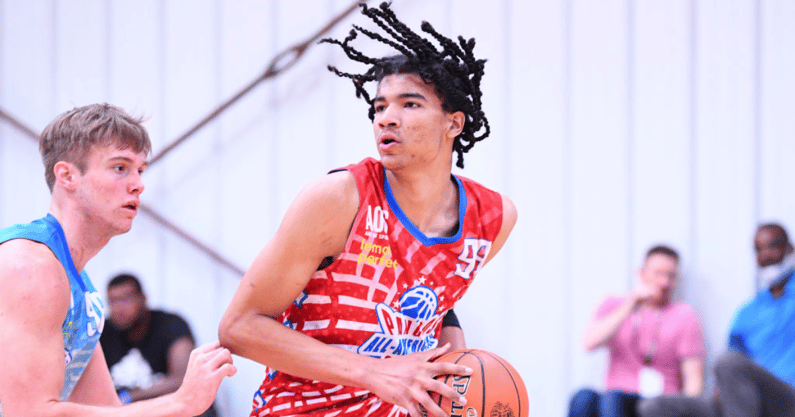 For the second year in a row, an Oregon signee has landed on the McDonald's All-American team.
The 2022 roster was revealed Tuesday and featured a familiar name for Duck fans. Kel'el Ware, who signed with Oregon in November, was selected.
Ware, a 7-foot center from North Little Rock, Ark., is the No. 8 player in the nation the No. 2 center in the class of 2022. He chose the Ducks over offers from Kansas, Arkansas, and many others.
Along with fellow 5-star Dior Johnson, Ware gives the Ducks one of the top one-two combos in this class. Only Duke, Kentucky, Texas, UCLA, and Arkansas have commitments from two players ranked higher than Ware and Johnson.
Current Oregon big-man Nate Bittle was a McDonald's All-American last season.
Ware becomes the ninth Duck signee to be selected. He joins Bittle, Bol and King (2018), Troy Brown Jr. (2017), Michael Dunigan (2008), Malik Hairston (2004), Aaron Brooks (2003), and Luke Ridnour (2000).