Oregon sweeps top-5 Los Angeles schools, beats USC 79-69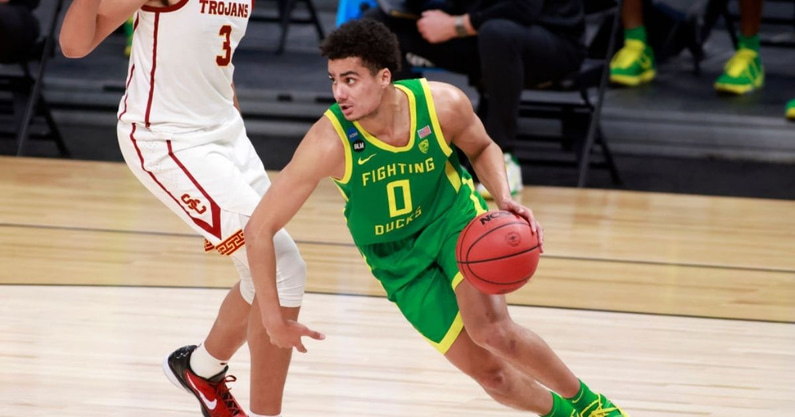 Will Richardson scored a career-high 28 points as the Ducks completed a road sweep of top-five LA schools.
The Oregon Ducks (11-6, 4-2) held off the No. 5 USC Trojans (14-2, 4-2) Saturday night, 79-69.
Oregon's win over No. 3 UCLA on Thursday took overtime, but Altman's squad led the Trojans from beginning to end.
The Ducks scored 79 points against USC's conference-best defense (62.5 pts/gm), while N'Faly Dante and Frank Kepnang held star big man Isaiah Mobley to 9 points on 2/5 shooting.
Dante added 12 points on 6/7 FG while De'Vion Harmon scored 16 on 6/11.
Oregon jumped out to a double digit lead in the first half behind 7-for-11 three-point shooting, tough second chance opportunities, and energetic defense. They led 45-29 at halftime.
The Trojans were coming off their first loss of the season — a 75-69 defeat in Palo Alto — after dealing with multiple game cancellations and postponements.
The Ducks return home to face Washington State on Jan. 20 at Matthew Knight Arena.