Oregon tight end Cam McCormick out for season with leg injury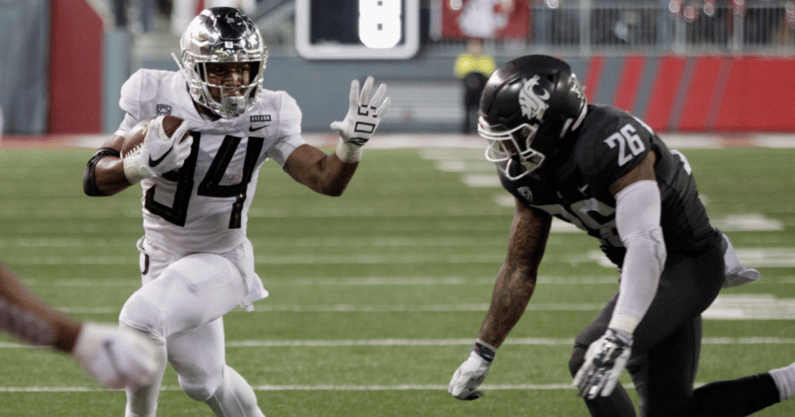 Cam McCormick was one of the feel-good stories of Oregon's preseason camp as he continued to battle his way back from a gruesome series of leg injuries that kept him sideline for nearly three seasons.
On Monday, however, Oregon coach Mario Cristobal delivered some devastating news in regards to the senior tight end.
McCormick is out for the season after he suffered a lower leg injury during Oregon's 35-28 win over Ohio State.
"Cam did sustain a pretty significant leg injury," Cristobal said. "He'll be out for the season."
Cristobal said the leg that McCormick injured is not that one that he has had multiple surgeries on.
After years of nearing a healthy return to the field, only for setback after setback to occur, McCormick finally appeared to be back to 100 percent this fall.
On Saturday, McCormick made a 16-yard catch to help the Ducks convert a trick third-down scenario midway through the first half. But after he made the catch, he stayed down on the ground and appeared to be in serious pain.
He was helped off the field and appeared to favor his right ankle as he was walking. He did not return to the game and was in a walking boot for the second half.
Despite having enrolled at Oregon in January of 2016, McCormick still has two seasons of eligibility remaining due to the lengthy absences he has faced throughout his career.