Pac-12: Athlon Sports Ranks CFB Quarterbacks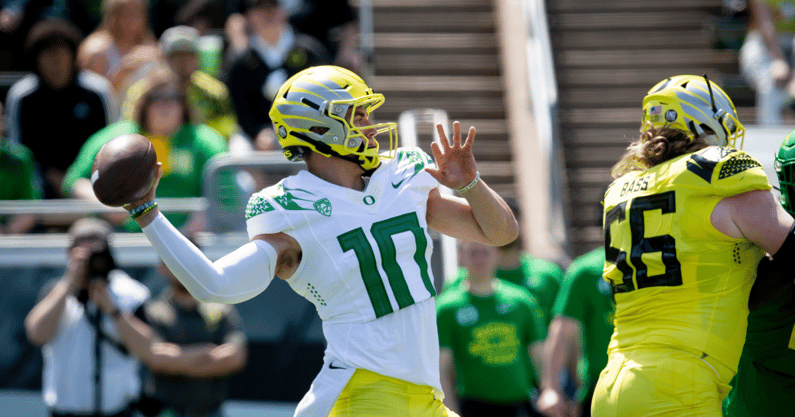 It's August which means rankings and predictions on the college football season are coming in hot and heavy.
One of the latest comes from Athlon Sports who ranked every starting quarterback in college football. Of course a number of schools have an ongoing quarterback battle like Oregon.
Here are the top five in the country from Athlon:
Bryce Young – Alabama
CJ Stroud – Ohio State
Caleb Williams – USC
Grayson McCall – Coastal Carolina
Jake Haener – Fresno State
If you're looking for Oregon's quarterback, whom they assume is Bo Nix, he's way down the list. Here are the Pac-12 quarterbacks ranked from Athlon. The first number is their rank in the Pac-12, the second number is their national rank from Athlon.
1. (3) Caleb Williams – USC
2. (15) Cameron Rising – Utah
3. (16) Dorian Thompson-Robinson – UCLA
4. (33) Cameron Ward – Washington State
5. (39) Tanner McKee – Utah
6. (40) Jayden De Laura – Arizona
7. (55) Bo Nix – Oregon
8. (56) Chance Nolan – Oregon State
9. (57) Michael Penix Jr. – Washington
10. (58) Emory Jones – Arizona State
11. (95) Jack Plummer – Cal
12. (115) Brendon Lewis – Colorado