Predicting the Pac: Week Five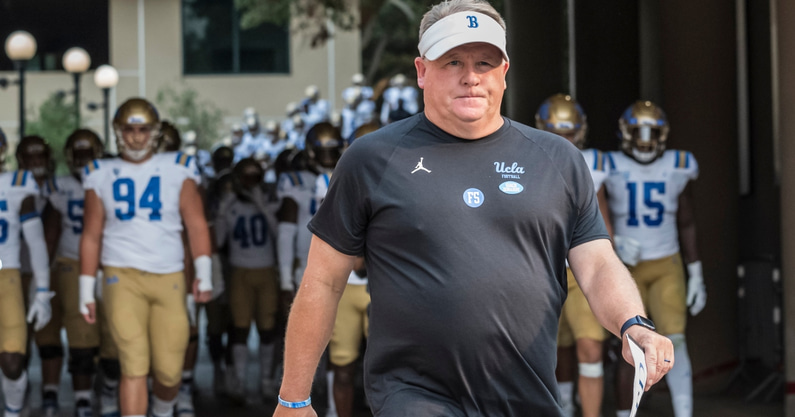 Welcome back to week five of the college football season folks. We have us another excellent Pac-12 schedule of games for this week. The Ducks have a big game with Stanford, but there are others that will help shape the Pac-12.
Once again as I've said already, I love the parity in the Pac-12 this year. It's got a strong group of upper level teams that will help drive the respect of the conference. (hopefully)
Let's take a look at the schedule for this week and make some predictions. Keep in mind one of the best games of the week will actually be played on Friday night. We'll start there.
Washington @ UCLA
Friday 7:30 – ESPN
Love having this game getting the Pac-12 slate started. One of the only things that could make a win over Stanford better for Oregon fans is watching Chip Kelly take down the Huskies first. Which I'm going with the upset in a an epic 'last possession' type game.
47-44 UCLA
Oregon State @ Utah
11:00 – Pac-12 Network
I'm a little concerned that Oregon State used up a lot of its mojo on USC last week. This one might have some lingering 'big game hangover' for the Beavs. I think between that and the fact that it's at home, Utah wins a little easier than expected.
34-24 Utah
Cal @ Washington State
2:30 – Pac-12 Networks
This one will be closer for the same reasons I listed above. I think Washington State put so much effort into Oregon in a devastating loss it will give them a little problem with Cal. They'll still win but again, it will be closer than it needs to be.
31-24 Wazzu
Colorado @ Arizona
6:30 – Pac-12 Networks
I'm glad this one is on the Pac-12 network so nobody has to watch it. Colorado is really bad. This is their best shot at a win. And because it's in Tucson, I don't think they'll get it.
27-20 Arizona
ASU @ USC
One of the few non-close games this week. ASU is spiraling after firing Herm Edwards. Not that he was doing all that much better this season.
41-20 USC
Stanford @ Oregon
8:00 – FS1
I already made my pick. You can read it here.
50-21 Oregon