QUACK: Oregon Lands OL Gernorris Wilson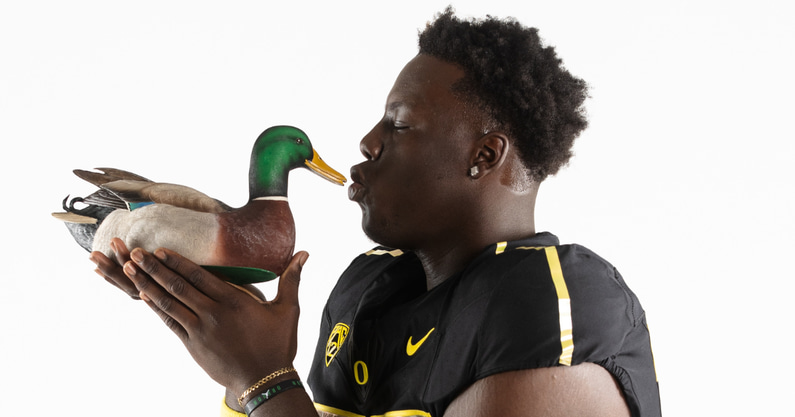 Oregon is on the board once again in the 2023 recruiting class. And Adrian Klemm continues his hot streak in recruiting.
Following an unofficial visit this weekend, Lakeland (Fla.) offensive lineman Gernorris Wilson has committed to Oregon over Auburn, Penn State, Miami, FSU and others.
The 6-foot-5, 280-pounder was committed to Auburn since September. However once Auburn announced a coaching change with Bryan Harsin, Wilson quickly opened his recruitment back up.
Coach Klemm had been working on Wilson long before that announced move most were expecting. That proved to be a difference-maker with Wilson who confirmed that was a big part of his interest in Oregon.
Following his visit, this is what he had to tell ScoopDuck about Oregon.
"The family environment and the fans really stuck out to me," Wilson told ScoopDuck. "It just had good vibes in Eugene that I really liked."
He also had some great things to say about his future position coach.
"Coach Klemm is really chill and calm. He's just a really good dude and easy to talk to."
Wilson plans to take his official visit to Oregon in December. He also plans on enrolling early in January.
ScoopDuck was once again ahead of the curve on this recruitment. With the first and only pick for the Ducks made earlier in November.