ScoopDuck Predictions: Oregon vs Arizona Score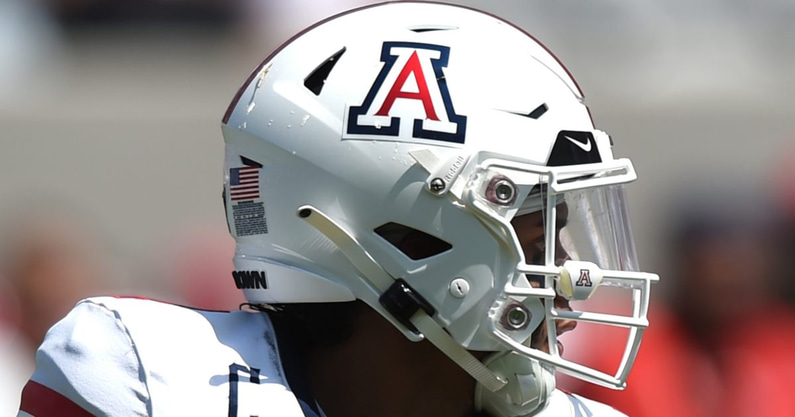 Good morning Oregon fans. It is a new week which means the Ducks have a new opponent this week.
And that my friends brings us to the infamous 'Patos vs Gatos' battle. And Tucson has been unkind to the Ducks in the past.
Here are the predictions from the ScoopDuck team on this contest. Can the Ducks advance to a 5-1 record this week?
Joel Gunderson: Oregon 49, Arizona 31
It's a take of strength vs. weakness for both teams. Oregon is one of the county's best rushing offenses facing the Wildcats' putrid run defense. On the other side, Arizona brings potentially the best set of wide receivers Oregon has faced all season, according to Dan Lanning, while the Ducks' secondary has been their weak link.
Factor in the night-game-in-Tucson angle, and there is cause for worry. But it won't be enough.
Oregon's offense is too lethal, and their defense is looking better by the quarter, even with the score of the WSU game looking odd. Oregon will run the ball when in doubt, keeping the high-octane Wildcats offense on the sideline. Lanning moves to 3-0 against Oregon's "hiccup history" (at WSU, Stanford in general, and at Arizona).
Jarrid Denney: Oregon 45, Arizona 28
Make sure to bet the over on this one, folks. Oregon and Arizona's offenses have both been operating at a really high level lately, and I don't imagine either is going to slow down Saturday in Tucson. 
Jedd Fisch has done a nice job turning around that program, and quarterback Jayden de Laura is electric. But I don't think Arizona is talented enough on defense at this point to hang with the Ducks. Look for Oregon to go over the 40-point mark for the fifth straight week. 
Corpatty: Oregon 44 Arizona 34
Arizona has a much-improved offense from last season, particularly at the skill positions.  They have one of the best WR corps Oregon will face this season….and the Ducks secondary hasn't exactly been shut-down so far this season.  So I see this one being a shoot out.  I think the Ducks have too much firepower for the porous Arizona defense and will pull away late, winning by 10-14 points.
Jhop: Oregon 55, Arizona 30
I do think Arizona has some pieces offensively. They are dangerous. And there is not a single doubt in my mind Jedd Fisch has this game circled. He was up for the OC job at Oregon before it went to Joe Moorhead at the time. So he has just a little bit of vengeance on his mind. (Even though it was under Mario Cristobal)
Still I think there is too much offensive firepower in this Oregon offense. They will get their points and get them early. And if Oregon can force Arizona to be one-dimensional and playing 'catch up' early it will make life on the defense a little easier.
Once again, most of the 30 by Arizona will come later in the game with Oregon sidelining the bulk of its starters.