ScoopDuck Predictions: Oregon vs Stanford Score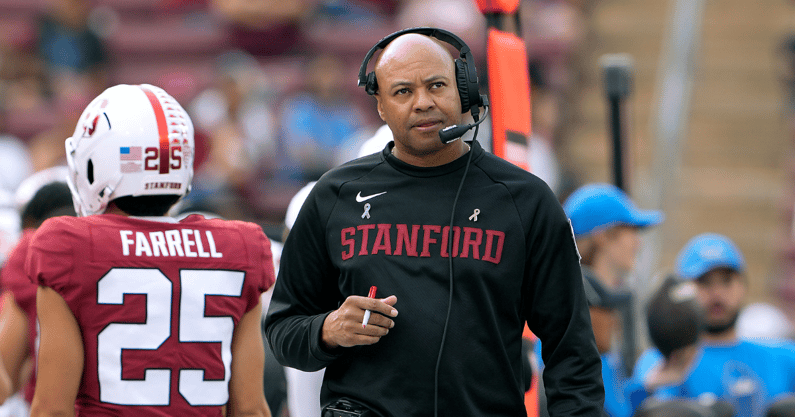 Hello Duck fans, welcome back to Tuesday. It's like groundhog week. But the good groundhog week. We have college football every week.
This week the Ducks are back home. In Autzen for a late night date with Stanford.
David Shaw has been a thorn in the side for Oregon in the past. He's a great coach that always has disciplined teams. This year he might not have the firepower he usually has, but they remain a team you can not take lightly.
Oregon is coming off an emotional win over Washington State. Can they improve on that 3-1 season mark?
Here are the ScoopDuck crew score predictions for this week.
Joel Gunderson: Oregon 38, Stanford 17
This week is a fascinating case study into the mind of Oregon fans. On one hand, there's a brewing optimism that hasn't existed in some time, brought on by coach Lanning, an explosive offense, resilience, and (wait for it) in-game coaching adjustments! 
On the other hand, the worst Stanford team in 15 years comes to Autzen for an 8:00 pm kick, which, naturally, means many of those same fans feel a sense of imminent doom.
But this is a different Oregon, and enough returners want revenge from last year. 
I just want revenge from 2018.
Oregon's offense steamrolls up front, the defense puts in their best performance to date, and Oregon moves to 4-1 under the lights.
Corpatty: Oregon 42 Stanford 27
Stanford has provided some heartbreaking moments for Oregon fans over the last 10 years.  Saturday won't be another one.  The Cardinal have a capable offense.  McKee is a good QB and Filkins can run the ball well.  However their defense is porous and I expect Oregon to exploit it on Saturday night.  While Stanford keeps this close for the first half, Oregon pulls away in the second half and allows fans to enjoy Pac-12 After Dark.
Travis Rooke-ley: Ducks 45, Stanford 21
I think the Ducks score early Saturday and give us defense an opportunity to get after a Stanford offense that will turn one-dimensional quickly. I think we get up two scores in the first half and finally start to get the pressure we've all been looking for. Stanford's big receivers will make a few plays, but nothing near the amount needed to keep up with our versatile and balanced attack. I could easily see us getting to 50 late Saturday night at Autzen.
Jarrid Denney: Oregon 42, Stanford 21
The Ducks should have no problem covering the spread this week against a Stanford team that has had issues on both sides of the ball.
Oregon's players will be up for this one after last year's gutting loss in Palo Alto. Look for them to come out with a ton of energy in front of an electric home crowd.  
JHop: Oregon 50, Stanford 21
I kind of feel like two things happened last week. Oregon had a bit of big game hangover getting ready for BYU, and Wazzu got up for the Ducks. That won't happen this week.
Oregon has too much firepower for Stanford. They are at home, which has proven to be good for the Ducks.
Unfortunately David Shaw does not have the same level of teams we recall. They are not nearly as skilled or physical as they were when Chip Kelly was around. They still have some talent, but Oregon should have no problem taking care of the Furd even in a dangerous Pac-12 after dark.