Watch: Bo Nix & Cam McCormick Talk Stanford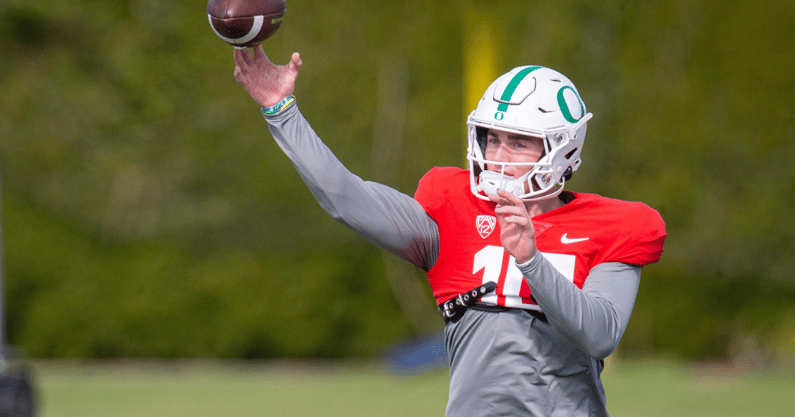 On Wednesday, select Oregon student-athletes were made available to media following practice.
It was an offensive day with quarterback Bo Nix and tight end Cam McCormick both answering questions. You can watch the videos below but here are a few of the top quotes from those interviews.
Bo Nix
Throw to Bucky: "It's like wow that happened on 4th and 2. Kind of just a broken up play. I honestly could have thrown it to him sooner. Bucky made a great break on the ball."
Other notable comeback wins: "Our junior year of high school we were playing in the third round of playoffs at Austin high school. One of those back and forth type games. They actually went up 2 scores at one point. We got it, got a stop then went down in two minute drill and got a score and beat them. The only difference was I didn't have that pick-six in the back of my mind nagging me."
On Offensive Chemistry: "Most important thing is doing what you're good at on third down. Staying out of third and long.
On Offensive Line: "It's huge. The stats crazy we're the only team in FBS that hasn't allowed a sack. It's the leadership and the experience up front. We're all on the same page. It's kind of a pride thing."
Cam McCormick
On Stanford: "Focus on little things. Laser focus. We know we have to perform a certain way."
On Younger Guys: "Don't get complacent with where we're at. Don't let the outside news get to us. Stick to the script."