Watch: Joe Lorig discusses decision to come to Oregon, special teams philosophy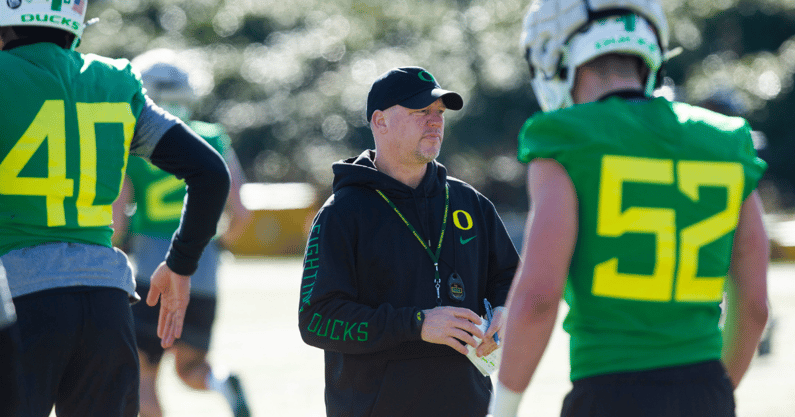 Joe Lorig always dreamed of returning to the Pacific Northwest.
And Edmonds, Wash., native who graduated from Western Oregon University, and whose wife is from Klamath Falls, Ore., it always made sense that he would return to his home roots one way or another.
But he never quite imagined it would happen the way it has.
Lorig, who worked with Oregon coach Dan Lanning during past stops at Arizona State and Memphis, called it "a dream" to reunite with him in Eugene.
"I knew Dan was going to be on a fast track, so we always talked about when he got (a head coaching) opportunity, wanting to do that together," Lorig said. "I had no idea that it would,d be at a dream location for a job; that just made it an extra bonus."
During his first press conference as Oregon's special teams and nickles coach, Loring discussed his path to Oregon, his special team's philosophy, and why he believes the Ducks can make a very rapid improvement in that area.
Watch his full interview below.