NIL collective backed by Ira Lubert, LaVar Arrington, David Taylor, and others launches for Penn State athletes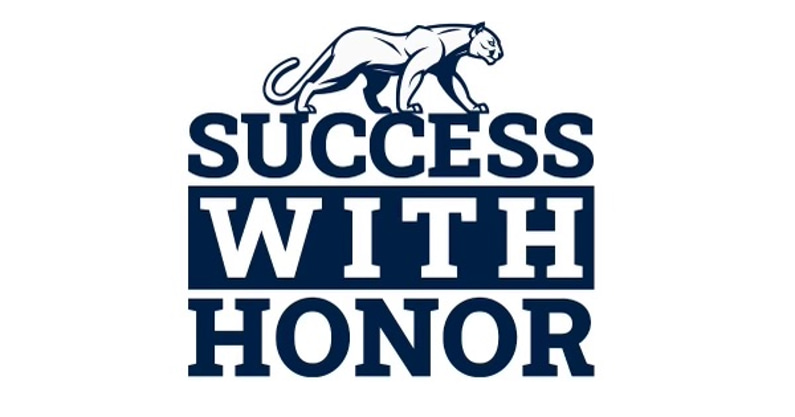 A new name, image, and likeness collective has been launched for Penn State athletes.
Success with Honor, a non-profit organization backed by prominent Nittany Lions alums and power players, aims to "help more than 850 student-athletes at Penn State University navigate and maximize their Name, Image and Likeness," according to a news release.
NIL has taken over the college athletics world since states, including Pennsylvania, began passing laws to allow athletes to profit off of their popularity last July before the NCAA put out its own guidance, as well.
The Success with Honor collective has partnered with Student Athlete Empowerment to run its day-to-day operations. SAE is led by Jason Belzer, who is the CEO and co-founder of Student Athlete NIL. The organization is heavily involved in this space and is running a NIL Summit this June at the College Football Hall of Fame in Atlanta.
"The collective is unique because the focus is to create opportunities for all student-athletes at Penn State," Belzer told BWI.
What is a NIL collective?
Two months ago, On3 national college sports business writer Eric Prisbell described NIL collectives as follows:
"Schools can't create them, but passionate, prominent and wealthy donors sure can. A collective is a NIL-related company that can help facilitate deals for athletes, and also can create its own deals for athletes through funds pooled from alumni and fans. Roughly two dozen have been launched nationwide. By the time you're finished reading this story, though, that number may have grown. They are popping up that quickly."
He wasn't kidding. At least 30 are now connected with athletes at schools across the country as of late March.
There are two other collectives that are also trying to help athletes at Penn State with NIL besides the new Success with Honor initiative, per Prisbell's reporting. Happy Valley Talent is one. It already lists five-star quarterback signee and January enrolled Drew Allar on its roster. Numerous other football players and Penn State athletes are on it, too. Nittany Commonwealth is another, although its website is still in the 'coming soon' phase.
It's a safe bet that Success with Honor will not be the last one to enter the space in State College. Since schools cannot facilitate NIL deals for players themselves due to state law, third-party entities are needed to help businesses, donors, and fans connect with athletes.
Who is backing 'Success with Honor'?
The board of directors is full of heavy hitters in the Penn State universe.
Former University Board of Trustees chairman Ira Lubert chairs the Success with Honor board. So, too, is former Penn State Advisory Committee to the Board of Trustees member and PAM Health Principal, President & Chief Executive Officer Anthony Misitano. They are joined by S & A Homes, Inc CEO and Penn State Smeal College of Business Board of Visitors member Bob Poole, president and chief operating officer and a member of the board of directors of Simon Property Group, Rick Sokolov, and retired Principal of Towers, Perrin, Forster and Crosby, Mark Toniatti.
Then, there is an advisory volunteer board that includes numerous former Penn State athletes and prominent personalities. That list currently consists of:
Grant Ament – PLL Professional Lacrosse player (Lacrosse) 
Kelsey Amy – Senior Designer Jordan Brand at Nike (Field hockey)
Lavar Arrington – FOX Sports Radio (Football)
Chris Bevilacqua – Head of Bevilacqua Helfant Ventures (Wrestling)
Todd Blackledge – ESPN Analyst (Football)
Calvin Booth – General Manager of the Denver Nuggets (Men's Basketball)
Ben Bouma – Network Sports Producer (Men's Ice Hockey)
Megan Hodge – Professional Volleyball Player (Women's Volleyball)
Michael Robinson – NFL Network Analyst (Football)
Lisa Salters – ESPN Reporter (Women's Basketball)
Susan Schandel – CFO of NASCAR
Linsey Shea – Freelance Network Media operations (Women's Lacrosse) 
David Taylor – Olympic Gold Medal Winner (Wrestling)
How can Penn State fans become invovled?
Success With Honor has numerous available options, according to its website.
Monthly subscriptions range from $10 to $500 and offer various levels of membership perks. An FAQ page on the collective's website also offers ways for businesses and others who wish to make large contributions to become involved.
"With this collective, our goal is to create the most robust off-the-field opportunities available for student-athletes anywhere in the country," Belzer told BWI. "That means providing student-athletes with access to best in class NIL education, opportunities for them to have career internships, to build their resumes, and be compensated for that.
"Building camps and clinics for the student athletes. Helping them not just make money off the field, but grow their resumes and their profiles to help them accomplish whatever it is that they want to accomplish while they're in school, as well as when they graduate."
Why are NIL collectives neccessary?
Again, schools cannot facilitate NIL deals themselves. But, the ones that third-party organizations put together play a large role in both athlete retainment when it comes to things like the transfer portal and also athlete acquisition in both recruiting and intra-college movement.
"We were really excited to team up with Penn State because Penn State has the largest and most passionate alumni base of any university in the country," Belzer said.
"There is an opportunity to create and build the case study, the blueprint, for what collectives are going to look like moving forward."
Which Penn State players have the top On3 NIL Valuations?
On3 has created NIL valuations for high school and college football and basketball players. As On3's Jeremy Crabtree writes:
"The On3 NIL Valuation is an index that looks to set the standard market value for both high school and college-level athletes. The NIL valuation does not act as a tracker of the value of NIL deals an athlete has completed to date. It rather signifies an athlete's value at a certain moment in time."
Quarterback Sean Clifford is currently No. 74 in the combined-sport NIL100 and No. 50 on the college football player only list. The Penn State passer has an On3 NIL Valuation of $170,000. When it comes to high school players, Class of 2022 signee Cristian Driver is No. 11 on the list of just football players with a NIL Valuation of $95,000. January enrollee and running back Nick Singleton also makes the list at No. 58 with a NIL Valuation of $47,000. Fellow early arrival and quarterback Beau Pribula, then, checks in at No. 91 with a $40,000 valuation.