Penn State announces partnerships, steps taken in NIL space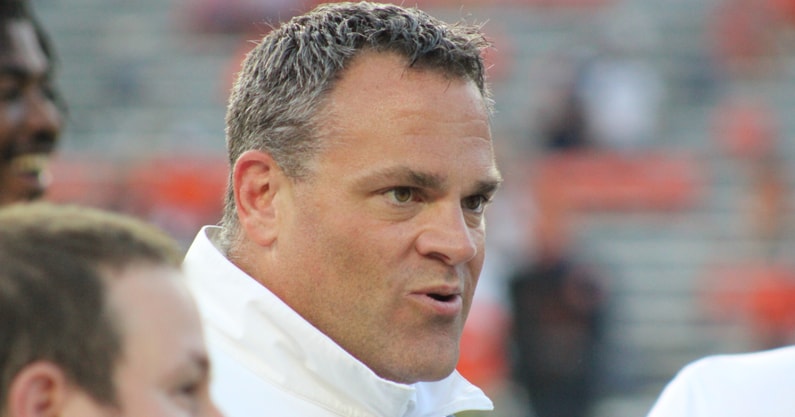 Penn State athletics continues to take strides in the NIL space as it works to build out its resources. Announced Tuesday, that has most recently taken shape via partnerships with INFLCR and Accelerate Sports Ventures.
Penn State has been working with Accelerate Sports Ventures since July in an endeavor meant to organize and unify the athletic department's NIL strategic approach. That partnership will remain in place as the department continues to pursue a coherent plan toward maximizing NIL opportunities for student-athletes within Penn State's specific vision. 
Penn State's partnership with INFLCR, however, has recently expanded to include its marketplace functionality. A leader in the NIL space, INFLCR had previously provided Penn State student-athletes with photo and video resources. They were meant to help establish a social media presence. 
Now, Penn State's deal with INFLCR also includes the Nittany Lion Exchange. The marketplace will aim to connect businesses and student-athletes directly. And, it expands on Penn State's previously established market with Athlete Network. That launched in July 2021 to connect current student-athletes with former business-owning Penn State student-athletes. 
Broadening the pool of potential partnerships, the marketplace will aim to serve as a central, searchable hub. Within that hub, connections can be made between businesses and participating student-athletes.
Businesses can register for the service now. 
Nittany Lion Exchange announced
"The Nittany Lion Exchange is a student-athlete NIL business registry, custom-designed for businesses, donors, alumni, and any other interested NIL dollars wishing to connect with student-athletes. Registered businesses can search, filter and initiate conversations with your student-athletes to discuss an NIL deal. Once the NIL deal between a registered business and your student-athlete is completed, the business will use the Nittany Lion Exchange to create a transaction that will produce a direct payment to the student-athlete and automate a disclosure to the INFLCR Verified Compliance Ledger. The institution does not have to get involved in the deal and all transactions within the local exchange are consolidated into one 1099 at the end of the year for easier tax reporting purposes for registered businesses and athletes."
Penn State steps taken
The announcement comes following statements from athletic director Pat Kraft last month indicating strides taken in NIL by Penn State since his arrival in July 2022. 
Acknowledging his belief that the department had been "really behind from a total NIL perspective" in educating its student-athletes, Kraft said that the collectives had "picked up steam." And, from an infrastructure perspective, Penn State was in "a really good spot."
"We've been scrambling to get everything buttoned up and all these programs out. Now we've got to put it together so it's easier to comprehend," Kraft said. "I feel like we're really in a good spot. I don't lose as much sleep over that anymore. Do we have to get better? Yes. This is here to stay. This is part of the world we're living in."