Penn State-Central Michigan matchups: Who will have the edge on Saturday?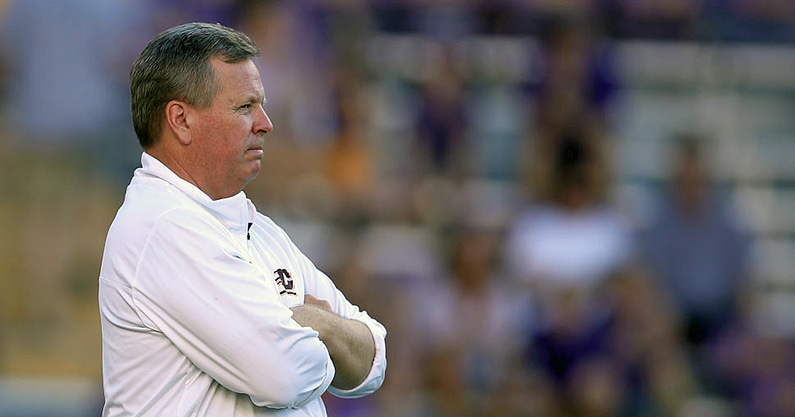 Penn State faces its second Mid-American Conference opponent of the season on Saturday when Central Michigan comes to Beaver Stadium for a Noon kick on BTN. The Chippewas are 1-2 on the season after finding the win column last week against Bucknell. The Nittany Lions are a 25.5-point favorite prior to game day.
"Overall, excited about this opportunity this week to get better throughout our week of preparation," Penn State coach James Franklin said on Tuesday.
"I thought Sunday was good. Monday is the players day off, and obviously coaches game plan. Then, [Tuesday is] our first opportunity to get out there."
Each Wednesday, Blue-White Illustrated dives into the matchups to see where Penn State will have an edge. Here is this week's rundown.
When Penn State has the ball
With all due respect to Bucknell, we are going to throw that game out when trying to assess Central Michigan and the defense it will present to Penn State's offense.
In its two prior games, the Chippewas were torn up through the air. Oklahoma State threw for 424 yards in a 58-44 win. South Alabama, then, tossed for 337 in a 38-24 upset victory. The latter actually ran more than it passed, likely because it had a lead, but it's clear that the Lions' best path to victory can come via quarterback Sean Clifford and his stable of pass catchers. That doesn't mean Penn State wil put the run game away, of course. In fact, this game marks another chance to showcase both the backs and improved blocking against an overmatched foe. Robb Akey is in his fourth year as the CMU defensive coordinator. He and his players will likely try to pressure Penn State to get it off schedule. But, it faces a very tall task to do so.
"Defensively, Rob Akey is a guy I've known for a long time. Got ties to that Washington State tree that I'm a little bit of a part of," James Franklin said Tuesday. "Known Rob for a long time. Ton of respect for him. He's been a long defensive coordinator and does a nice job."
The leader of the Lions also spotlighted three CMU players: Defensive end Thomas Incoom, safety Ronald Kent Jr., and corner Donte Kent. All three will be tasked with trying to slow a Lions offense that has eclipsed the 40-point mark in back-to-back games. We want to see Mike Yurcich be aggressive in this game and the front dominate as it should. There is no reason Penn State should not score at least that many this week.
EDGE: Penn State
When the Lions are on defense
Penn State is feeling good defensively after its statement win over Auburn. That doesn't mean all questions have vanished, however.
Central Michigan has only surrendered six sacks so far this season. Penn State had that many last week. Can the pass rush continue to get home? Unlike the Tigers, the Chippewas will aim to get the ball out of quarterback Daniel Richardson's hands quickly. They have passed more than they've run so far. Will that continue? It's likely, especially if the Lions can get out to an early lead that makes the visitors play from behind.
In games like this, the focus is often more on how the favored team can prefer than it is on how the opponent can slow them. We see Group of Five teams give Power Five teams problems every week. But if Penn State is the team it appears that it can be at 3-0, then it should dictate the terms from start to finish. We want to see havoc, as Ji'Ayir Brown put it last Saturday night. That means tackels for loss, turnovers, and few missed assignments. CMU has moved the ball well so far this year but they'll face by far the best defense of the season on Saturday. The Lions must play lockdown football early to help other players get experience late. Manny Diaz's defense is capable of doing that. We want to see it do it.
EDGE: Penn State
Final Penn State-Central Michigan matchup thoughts
Central Michigan has some talent. But the fact that it's 1-2 says just about everything that needs to be said about where this program is. Head coach Jim McElwain and his staff are up against it this week. Penn State has talent advantages at every spot and has an opportunity to improve both at the starter level and beyond it in its final non-conference game of the season.