Penn State football practice notes and news; when do former Lions play in the NFL today?: Newsstand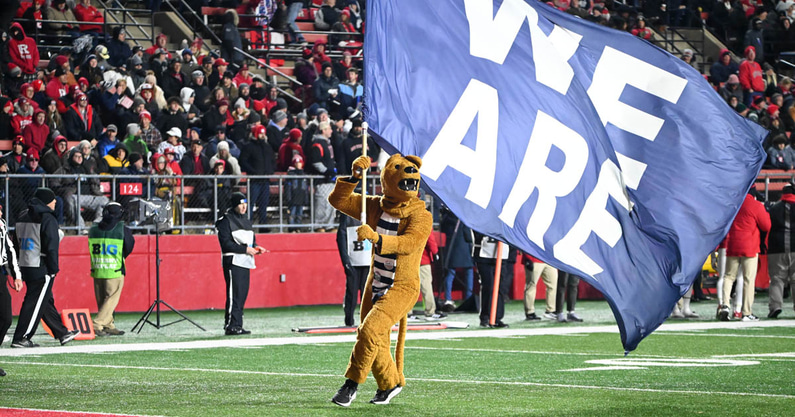 Happy Thanksgiving! The Penn State news, notes, and updates for Nov. 24 include the latest practice news and notes, plus updated bowl projections.
It's time to dive into Thursday's top tweets and headlines about the Nittany Lions and college athletics.
Penn State tweets of the day
We start with the latest news from the practice field. Penn State head coach James Franklin held his final regular season post-practice news conference Wednesday night inside Holuba Hall. One of the updates focused on whether or not running back Keyvone Lee would be back on the field for the Lions this fall.
"We'll see. We'd love to have him back," Franklin said. "Those are medical decisions. I think it'll be more of a game-time decision and things like that. 
"There's been some weeks where we thought he was going to be back. It hasn't played itself out that way. So, we're just waiting for the medical staff, to get the full clear go from the medical staff."
Franklin also touched on the balance of gaining experience for backup quarterback and expected 2023 starter Drew Allar while also ensuring he's healthy for the next season.
"You got to be smart and strategic about how you practice and what you do," Franklin said. "But I don't think you can live the way you described it (as keeping him in bubble wrap). You got to be strategic and you got to have a plan. And obviously, you don't want to take on more risk with any of our guys than needed."
In other news, multiple Penn State players will be involved in today's NFL games. Ryan Bates and DaQuan Jones will suit up for the Buffalo Bills against Jason Cabinda, Amani Oruwariye, and the Detroit Lions at 12:30. And, Saquon Barkley, Cam Brown, and the New York Giants take on Connor McGovern, Micah Parsons, and the Dallas Cowboys at 4:30.
Headlines of the day
Big Ten Should Be 'Pounding the Table' for More Playoff Access, James Franklin Says: Wogenrich, SI
Five reasons for Penn State football fans to be thankful on Thanksgiving Day: Pickel, BWI
Two Key Nittany Lions Could Return This Weekend: Jones, Statecollege.com
James Franklin delivers B1G playoff push, personnel news: Notebook: Bauer, BWI
James Franklin seems content in 2022 thanks to Penn State football's success and leadership: Engle, Daily Collegian
Quote of the day
"The strength of our team is our shooting, and us being able to have multiple guys that can spread the floor, that can shoot, that can move it to each other. We have to buy into that and I think we've done a good job of doing it. People also know what our strength is. So their game plan is to try and take that away, and I think that's where we have to be good is to take advantage of that. So I think that's gonna continue to be a growth process for us, of knowing this is who we are, this is who we want to be, and let's continue to play to our style. 
"When people allow us to play that way, we're really hard to guard, we're really hard to deal with. We got to be the same exact way when they don't allow us to do that, which some people are trying to do."
–PSU men's basketball coach Micah Shrewsberry.