Penn State records top-5 finish in Directors' Cup fall standings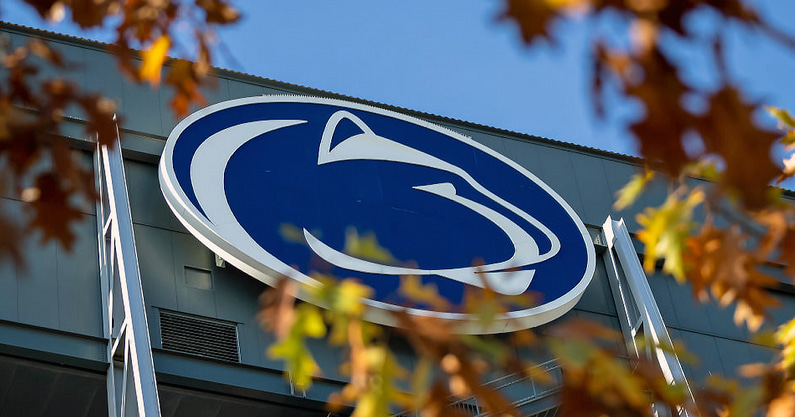 Penn State placed fifth in the fall standings for the Learfield Directors' Cup.
The Directors' Cup is awarded annually to the institution with the most success across college athletics.
The Nittany Lions finished the fall with 298 points. BYU leads with 368 points, followed by Notre Dame, Michigan and Wisconsin.
Points are awarded based on the finishing position of each institution in eight fall sports. Those sports are men's and women's cross country, field hockey, football, men's and women's soccer, women's volleyball and men's water polo, which Penn State does not sponsor.
The Nittany Lions' highest finishes in the fall period came in field hockey and women's soccer, where Penn State placed ninth.
The Nittany Lions bowed out of the NCAA Field Hockey Tournament in the Round of 16.
Penn State women's soccer earned postseason wins over Monmouth and USC before their season ended in the Round of 16 as well.
Both men's soccer and women's volleyball earned credit for a 17th-place finish.
Men's and women's cross country each finished the season ranked 32nd nationally. Football concluded the season ranked No. 49.
The next update on the Directors' Cup standings is set to come in April. That update includes results from track and field, wrestling, fencing, hockey, swimming, basketball and gymnastics.
PSU finished 39th in last year's final Directors' Cup standings.
Penn State RB enters transfer portal
Penn State's running back room has taken a turn ahead of the 2022 season.
According to On3 senior national college football reporter Matt Zenitz, fourth-year running back Noah Cain has entered his name into the NCAA transfer portal.
The move short circuits a career for Cain that began with promise during the 2019 season as a true freshman.
Arriving to the Nittany Lions from IMG Academy, Cain emerged as a top option for Penn State during an 11-2 campaign that ended with a Cotton Bowl win. During the season, he scored eight touchdowns to set a Penn State record for a freshman, but missed four games due to injury in the final third of the season before returning in the bowl.
Excelling in the win against Memphis in Dallas, though, Cain set lofty expectations ahead of the 2020 campaign. Those plans were derailed quickly as Cain suffered a foot injury on the first possession of the first game of the season, a 36-35 overtime loss at Indiana.
Unable to return for the rest of the year, Cain became Penn State's top back again ahead of the 2021 season while still recovering from the injury. The effort didn't touch any of his previous marks, however, as he finished the season playing in 12 games, notching 106 carries for 350 yards and four touchdowns.
By early October, head coach James Franklin indicated room for growth. While Cain had contributed to Penn State's efforts, the program struggled through running game inconsistencies.
"I think he's playing well. I think Noah can do even more," Franklin said. "We've seen flashes, all of us have seen flashes of Noah doing some really good things. But again, that's all of it… But I think we've all seen what Noah has the ability to do.