Penn State-Rutgers visitors to know; storylines that shaped week, more: Fifth quarter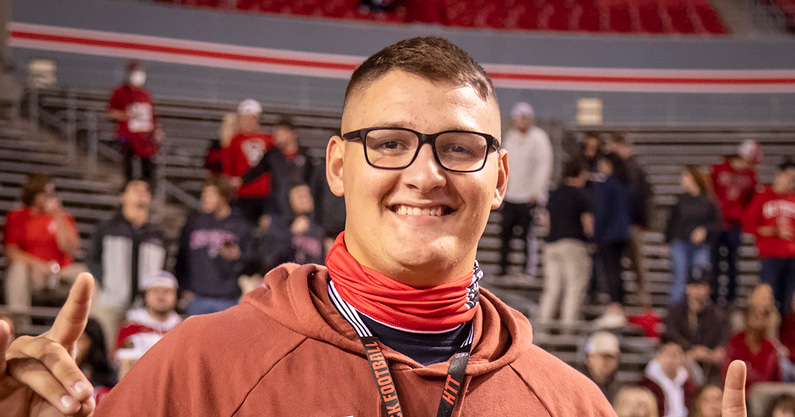 Penn State wants to be back in the win column after 60 minutes of football on Saturday. Rutgers would like to be bowl eligible.
The Big Ten East battle is set for Noon ET at Beaver Stadium. Big Ten Network will televise the contest between the Nittany Lions (6-4) and Scarlet Knights (5-5).
"I've known Coach [Greg] Schiano a long time," Penn State coach James Franklin said this week. "He's done a really good job throughout his career and specifically at Rutgers."
Will Penn State do a good enough job to beat Rutgers? It's one of the many questions we cover in this installment of Friday's Fifth Quarter.
1. Storylines that shaped the week
Penn State is listed as an 18-point favorite prior to kickoff, and the VegasInsider consensus over/under is 47. That implies a score of roughly 32-14 in favor of the home side could be in the cards.
These are the storylines that shaped the week:
–Can Penn State be more explosive in the run game? It aims to build on some of the positives displayed by back Keyvone Lee and the offensive line last week.
–What can the Lions do to limit both the number of sacks and hits quarterback Sean Clifford takes in this contest? He had to be hurting after Penn State-Michigan.
–Will center Mike Miranda be available, or will Penn State move Juice Scruggs inside again and bring Bryce Effner on at guard?
–In that vein, Franklin said on Wednesday that a non-COVID illness is impacting some members of the roster. Will any miss this weekend's game?
–On the other side, will Rutgers leading tackler Olakunle Fatukasi play? He missed Rutgers' win over Indiana last week.
–Who will participate in Senior Day? And, does it really matter considering players could do so but still return? It's worth watching but not reading anything into.
2. A look back at the seniors' contributions
As we noted above in our final storyline, this section is much messier than normal to write. That's because so many questions remain about who will stay and who will go.
The biggest one revolves around Clifford, who to date has not yet decided what he will do. Some of his career highlights include (courtesy of PSU game notes):
Being one of just three Penn State players all-time to reach
8,000-plus yards of total offense and one of three quarterbacks
to reach 7,000 career passing yards.
Fifty-eight touchdown tosses, which is second all-time in Lione lore and is only 12 behind record-holder Trace McSorley.
A fourth-best mark in program history with 568 career completions on 931 attempts.
Led the Lions to Cotton Bowl victory.
Sixty-eight career touchdowns responsible for, with is second all-time.
Clifford's impact on the program is well-known despite some struggles. End Jesse Luketa is another veteran with a decision to make. The same goes for safety Ji'Ayir Brown and defensive tackle PJ Mustipher, among others.
Then, there are players who are definitely done after this year. That list includes Jahan Dotson, Tariq Castro-Fields, Jaquan Brisker, and Arnold Ebiketie. All four of them wisely used an extra year of eligibility to significantly improve their draft stock.
It goes without saying that whoever ends up leaving will do so without winning as many games for Penn State as he would have liked to. But, all made a positive impact on the program during their time in State College, and there were certainly some big victories along the way, too.
3. Penn State keys to victory
For all the talk of being more explosive on offense and giving up fewer big chunk plays on defense, one thing above all else can lead Penn State to victory.
It's playing mistake-free football.
We will not sit here and pretend that the Lions should be gifted any victory just based on showing up. Illinois, which Rutgers beat, shows that's not the case this season.
That said, Penn State has considerable advantages across the board based on recruiting history and production alone. As long as there are no missed field goals, costly turnovers, or red zone failures, it's challenging to find a way that the Scarlet Knights can pull off the upset.
It's true that we've typed those very words before only to later be proven wrong. However, this contest has a pregame feel similar to the Maryland game, which turned out A-OK for the Nittany Lions despite it being perhaps closer than the final score indicated.
Expect a reasonably comfortable Penn State win on Saturday, at worst.
Penn State-Rutgers recruiting visitors to know
Like every home game week, Ryan Snyder has a comprehensive visitor preview. Be sure to check that out later here.
In the interim, we'll highlight three names to know:
–Philadelphia Roman Catholic edge rusher Jameial Lyons has lots of regional attention at the moment. His profile figures to only grow from here, so a late November visit is a plus for Penn State.
—Samuel Pendleton is a top Class of 2023 offensive line target to know. The 6-foot-4, 276-pound prospect hails from Pfafftown, N.C.
–We're also watching to see if 2024 standout Quinton Martin, who may be in town, makes the trip.
Expect this week's list to be on the smaller side considering the Noon start.
5. Final word
Enjoy this final Penn State home game of 2021, Nittany Lions fans. Things have not been going as well as many would have hoped they would be of late, but James Franklin's team has a chance to score a final home victory on Saturday with a goal of closing the season on a two-game winning streak.