Penn State sends out new 2024 quarterback offer; former Lion again enters NCAA transfer portal: Newsstand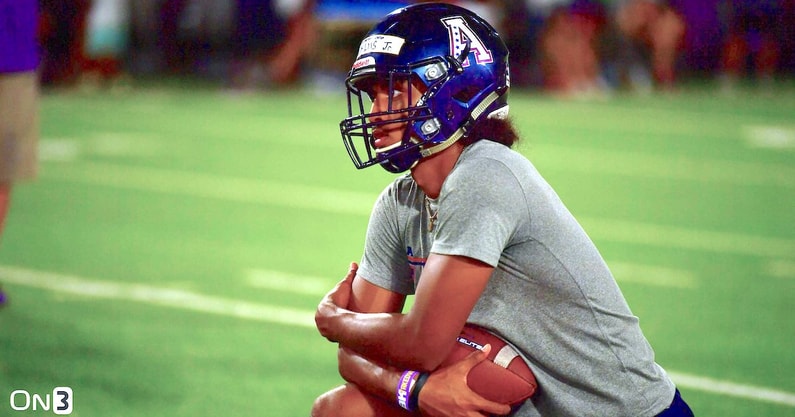 Penn State news, notes, and updates for Jan. 25 include a new quarterback offer, plus an update on Sean Clifford, and more.
It's time to dive into Wednesday's top tweets and headlines about the Nittany Lions and college athletics.
Penn State tweets of the day
We start with a new quarterback offer. Penn State joined the running for four-star Michael Hawkins. The McKinney, Tex., junior stands 6-foot-1, 185 pounds and has nearly 10 Power Five offers to date. It's his second from a Big Ten school after Michigan previously did so. Hawkins is the No. 230 player overall in the next cycle and the No. 16 passer. He has only visited Arkansas so far this year. Hawkins had planned to announce his college decision on Jan. 31. However, he has since delayed that plan.
Penn State has offered 20 Class of 2024 quarterbacks to date. One of them, Maryland four-star Michael Van Buren, will be on campus Thursday.
In other news, former Penn State quarterback Sean Clifford is preparing for another postseason all-star game. After suiting up in the Hula Bowl earlier this month, the record-setting Lions passer will play in the NFLPA Bowl this weekend as he continues to work on for scouts on the path to the NFL Draft. Mitchell Tinsley is also playing in the contest. The game will be played this Saturday on Jan. 28 at the Rose Bowl. NFL Network will televise the contest at 6 p.m. ET.
Finally, for this section, we'll note that quarterback Micah Bowens is back in the transfer portal. He entered it after one season at Penn State and ended up at Oklahoma, where he spent two seasons.
Headlines of the day
Early look at the top 20 NFL Draft-eligible college football players taking the field in 2023: Fornelli, CBS Sports
Top 100 defensive back confirms he'll visit Penn State Saturday: Snyder, BWI
Sources: Bill O'Brien returns to New England Patriots as OC: Reiss, ESPN
Penn State 2023 early look: Replacing Joey Porter Jr. is a tall task but the corner room will be feisty again: Flounders, PennLive
Penn State announces partnerships, steps taken in NIL space: Bauer, BWI
Simmons Scoop: Who's trending for some of the best in 2024?
Top 50 WR Josiah Brown recaps Penn State junior day, has important visit upcoming: Snyder, BWI
Quote of the day
"I've been talking to them very frequently. They've been recruiting me really well. I love the coaching staff. They've always treated me like one of their own. They always bring good energy and the visit I just took was amazing."
–Top 50 receiver Josiah Brown to BWI about his recent PSU visit.