Penn State vs. Rutgers Preview: BWI Daily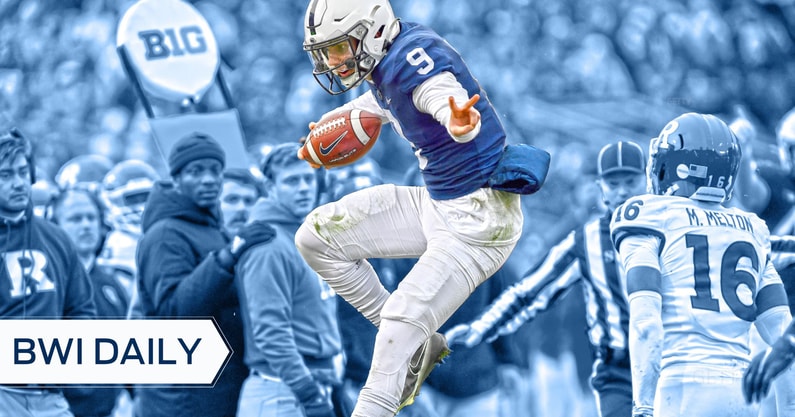 Penn State takes on Rutgers Saturday in Piscataway for the final road game of the 2023 season. To get you ready for the game, listen to the BWI Daily Edition, where Sean Fitz and Nate Bauer give you the official Blue White Illustrated preview. They'll also discuss the machinations of the roster heading into the final weeks of the regular season and what they saw at practice this week. Subscribe to Blue White Illustrated on YouTube so you never miss a show!
Penn State open practice report
Bauer sets the stage for the week by describing the general lack of interest in the game this coming weekend. That feeling, Bauer thinks, is the feeling that Penn State head coach James Franklin is trying to keep from his players. It's a game that the team should win, according to Fitz. They discuss the realities of these late-season games against lower-end Big Ten East teams and how Penn State needs to set a tone for the end of the season.
After setting up the week, Bauer and Fitz discuss the players they saw at practice and gives the general feeling around the even on Wednesday night. Fitz watched the defense and has an update on Joey Porter Jr and Curtis Jacobs, both of whom missed last week's game. One of the veteran player was back at practice while the other was still absent.
The redshirt dance on the offensive line
The same is true for players on the offensive line and at running back for the offense. Bauer and Fitz discuss the bevy of options that Penn State might use to work around the redshirt issues that the team faces with freshman linemen Drew Shelton, Vega Ioane, and JUCO transfer JB Nelson. They also comment on the status of Keyvone Lee.
Finally, they preview the upcoming game against Rutgers. Head coach Greg Schiano's squad is 4-6 this season but continues to struggle in Big Ten competition. First, they preview the offensive players to know how they expect Penn State to fare against the Rutgers offensive line. Next, they look at the Rutgers defense and the typical gritty personality of Schiano's defenders. Fitz thinks that one area of the field will be wide open to Penn State receivers this week and predicts a big day for one particular player. Meanwhile, Bauer has his doubts about the offense with its signature inconsistency that's plagued that unit this season. Finally, they give score predictions for the game to finish the show.