Podcast: SMU-Tulsa game preview, Basketball opens season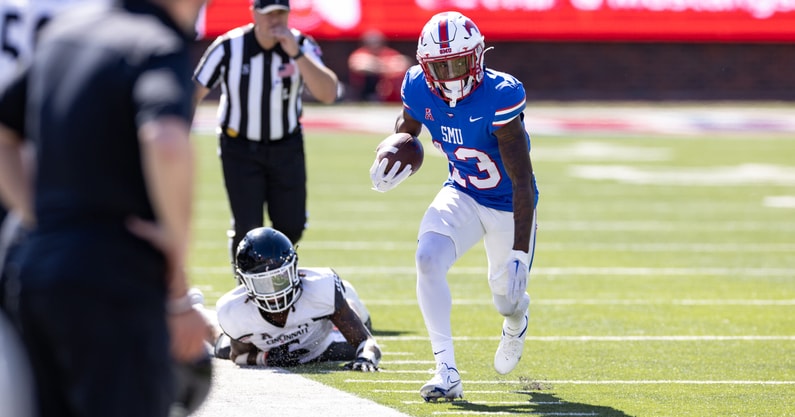 It's a busy Saturday for SMU fans as the Mustangs take the field against Tulsa at 2:30 p.m. CT before SMU Basketball opens its season at 7 p.m. CT. SMU Football looks to get back to .500 and Basketball looks to open the Rob Lanier era with a win over Paul Quinn.
On this edition of the On The Pony Express Podcast, Billy Embody breaks down SMU Football's road test at Tulsa, what the Mustangs are facing, and SMU Basketball opens its season Saturday against Paul Quinn College.
Want more coverage of SMU, including the inside scoop on the team and recruiting? Subscribe to On The Pony Express by going HERE for a 7-day trial.
SMU looking for first win at Tulsa since 2009
SMU head coach Rhett Lashlee knows the Mustangs need a win. It's been since 2009 that the Mustangs have won at Tulsa. It's just another sign of the tough slate SMU plays. There's not a week off on the schedule.
"Every week's pivotal. It's a fair question, and when you start looking at it that way, yeah that's the truth," Lashlee said on Wednesday. "We've played really good people. We've been competitive. We've not gotten the results we wanted, at times, we've just got to keep doing what we're doing. We have a good team. We're not far off. We've got a lot of injuries, it's Week 7, Week 8, we're not the only team in the country that's probably dealing with that so we've got to have some guys step up that maybe haven't as much this year.
"It's a pivotal game because it's the next one just because we need a win. We've played too good of football to not have more wins in our win column so I think that's what we're looking for."