GC LIVE: The Charlotte view of Gamecocks vs. 49ers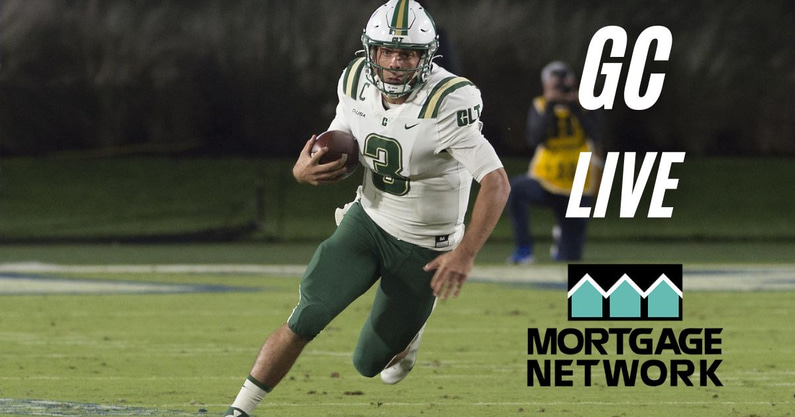 The Niner Times' Sam Perry joins Gamecock Central LIVE's Wes Mitchell to give the Charlotte view on the South Carolina Gamecocks vs. Charlotte 49ers.
GC Live is presented by Clint Hammond of Mortgage Network.
Clint is the branch manager for the Columbia Mortgage Network. Contract Clint for all of your mortgage needs: [email protected] Phone: 803-771-6933 Mobile: 803-422-6797 Fax: 866-741-1723
Links to Gamecock Central Live will be found on GamecockCentral.com's web platform and discussion forums and will stream live on YouTube, Facebook, and Twitter, in addition to being hosted on the GamecockCentral.com podcast network.
Subscribing (for free) to the GamecockCentral YouTube channel and clicking the "bell" icon next to the subscribe button will turn on your notifications, which means you will be notified each time Gamecock Central Live drops a new show.
Watch on YouTube | Apple Podcasts | Spotify | Megaphone | TuneIn Radio | PlayerFM | Stitcher | RSS feed
South Carolina State game time announced
By Collyn Taylor
The final game of South Carolina football's three-game home stand officially has a kickoff time.
The Gamecocks' Oct. 1 game against South Carolina State will kick off at noon and it will be aired on SEC Network, the SEC announced Monday.
This is the first time in over a decade these two programs have met on the football field. The Gamecocks are a perfect 2-0 against the Bulldogs. South Carolina won 39-3 in 2007 and the most recent game was a 38-14 win in 2009.
The Gamecocks are 0-2 in noon ET kicks, albeit both of those came against teams currently ranked in the top 10. South Carolina is currently 1-0 in night games with a 21-point win over Georgia State.
The Gamecocks lost by 14 at Arkansas and 41 to Georgia this weekend.
Special: Get a year of Gamecock Central for $10 or a month for $1!
Before that, though, South Carolina will host Charlotte at 7:30 p.m. this Saturday. The 49ers started off with three straight losses this year, all of which were by double digits.
Charlotte got its first win of the season this past weekend, going on the road and toppling Georgia State 42-41.
After South Carolina State, though, the Gamecocks have seven games against Power 5 competition with six straight SEC games. They head to Kentucky Oct. 8 with the bye week after that.
Then come home games against Texas A&M and Missouri before road tilts at Vanderbilt and Florida. South Carolina's final home game is Nov. 19 against Tennessee before rounding out the regular season at Clemson.