South Carolina adds big-time preferred walk-on specialist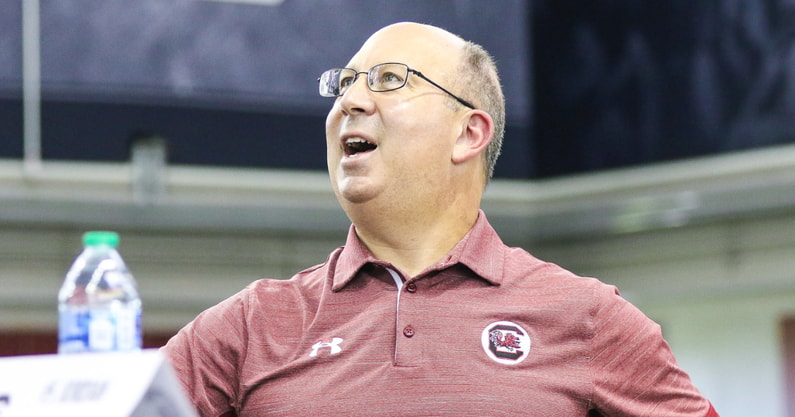 South Carolina is adding a highly thought-of specialist to the 2023 class.
Peyton Argent announce Monday afternoon his commitment to the Gamecocks with the Alabama kicker coming in for this upcoming season.
•Subscribe to Gamecock Central until Aug. 31 for only $29.99
Kohl's Kicking ranks Argent as a five-star placekicker and 4.5-star punter and the No. 17 ranked kicker in the country. He's considered the No. 61 punter by Kohl's.
"I would like to start off by thanking God for my talent and the opportunity to continue doing what I love at the next level and being able to do it in the SEC! I would like to thank my family for their unconditional and endless support throughout the years to get me to this level," Argent wrote in a tweet.
•Become a NIL supporter of your South Carolina Gamecocks!
"Next, I would like to thank my coaches for providing training and exposure needed to get me to the next level. These coaches include Adam Tanalski, Michael Brown, Jamie Kohl and the Kohl's kicking staff. I am grateful for coach Waldrop, my teammates and the entire Hoover coaching staff for their support and faith in me since my first varsity start as a freshman. With all that being said, I am excited to announce that I will be continuing my academic and athletic career at the University of South Carolina! GO COCKS!"
Alabama and Georgia were also teams of interest on Argent's On3 profile.
The Gamecocks special teams unit has proven to be one of the best in the country under Pete Lembo and seemingly picked up another big prospect Monday.
• Subscribe (for free) to the Gamecock Central YouTube page!
South Carolina expects to return All-American punter and rising senior Kai Kroeger for 2023, someone who will be one of the favorites to win the Ray Guy award.
Mitch Jeter is also coming back for his fourth season and first as the full-time placekicker. Jeter went 42-for-44 on extra points and a perfect 11-for-11 on field goals.
The Gamecocks are coming off an 8-5 season where South Carolina won eight regular season games for the first time since 2017. The season included upset wins over Tennessee and Clemson, two top-10 teams at the time.
South Carolina finished the season ranked in the AP Poll for the first time since 2013. The Gamecocks begin spring practice in March with the spring game scheduled for April 15.