South Carolina board approves Dowell Loggains, assistant extension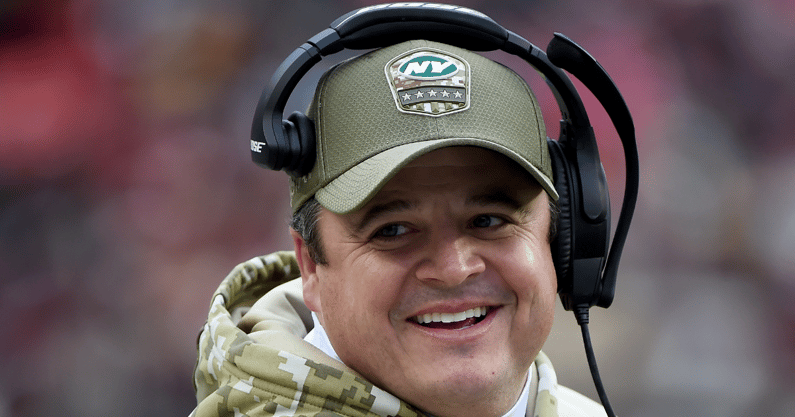 South Carolina's Board of Trustees approved a contract for new Gamecocks offensive coordinator, Dowell Loggains, along with a contract extension for one coordinator Tuesday morning. 
The search for an offensive coordinator is over 15 days after Marcus Satterfield left, ending on the former Arkansas tight ends coach and NFL offensive coordinator. 
The Gamecocks also locked in Pete Lembo for at least a few more years. 
•Subscribe to Gamecock Central until the 2023 football season for only $10!
Loggains approved, contract details 
Loggains was on GamecockCentral's early iterations of the offensive coordinator hot board, a candidate from the jump as Shane Beamer looked to fill Satterfield's void. 
South Carolina's board approved a three-year contract with Loggains making $1 million annually. For reference, Satterfield's initial contract–which was not extended after last season–was a two-year deal where he made $900,000 annually. 
The Arkansas Democrat Gazette reported in June of 2021 Loggains signed a two-year deal in 2021 where he made $300,000 in his first season with a pay raise to $400,000 in February of 2022. 
If Loggains would leave he would owe $550,000 in year one, $450,000 in year two and $350,00 in the final year. There is no buyout if he takes a head coaching job in the NFL or Division I football.
If South Carolina fires Loggains, the school would owe him the pro-rated salary remaining on his contract. That would be offset based on how much he would make at his next job.
•Gamecock Central Bowl Pick 'em Contest with cool prizes
News about Loggains' legitimate candidacy really began to gain traction Thursday night and came to a head Sunday when GamecockCentral reported the search was centering on him. 
Loggains spent the majority of his career in the NFL as a quarterbacks coach and offensive coordinator. He spent time with the Titans, Browns, Bears, Dolphins and Jets before joining the Arkansas staff. None of the offenses he helped with were able to truly get off the ground. 
He spent the last two seasons coaching tight ends under Kendall Briles. 
•Become a NIL supporter of your South Carolina Gamecocks!
Pete Lembo extension
Pete Lembo separated himself this season as one of–if not the best–special teams coordinator in the entire country. 
The Gamecocks rewarded him with a one-year extension, which will run through 2025. He'll be making $725,000 annually.
Lembo, who also has the associate head coach title, was previously making $465,000 a year on a contract that runs through Dec. 31, 2024. 
• Get South Carolina football alerts and analysis via email
He was in charge of a South Carolina special teams unit that finished at or near the top of most special teams analytics. Kai Kroeger flourished under him, turning into a Ray Guy semifinalist. 
Lembo's name had been mentioned in head coaching searches this offseason, notably the Charlotte and Towson gigs.
According to the contract, Lembo would not have to pay a buyout if he took a head coaching job in either college or professional football, if he took a collegiate offensive or defensive coordinator job with "primary play-calling responsibilities" or if he took an NFL coordinator job.
The contract will take effect Jan. 1.
The Gamecocks will begin bowl practices Thursday. The live period in recruiting runs through Saturday night. South Carolina will play Notre Dame in the Gator Bowl Dec. 30. Kickoff is scheduled for 3:30 p.m. on ABC.