Four South Carolina commits named to Shrine Bowl roster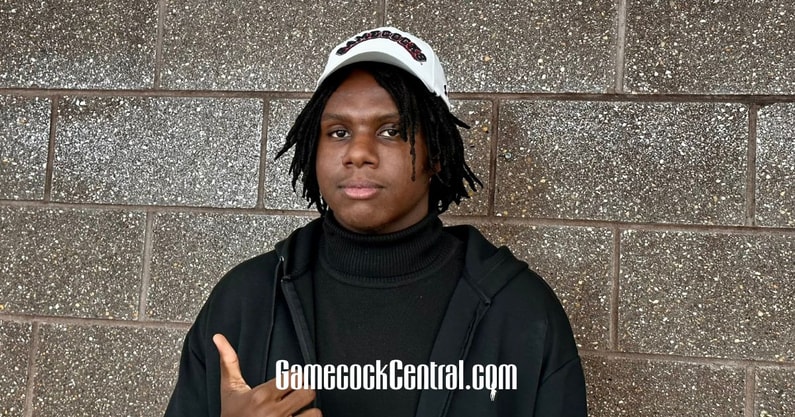 Four class of 2024 South Carolina football commitments made the roster for the annual Shrine Bowl of the Carolinas, which was announced on Sunday afternoon.
Dillon (S.C.) four-star offensive tackle Josiah Thompson, Dorchester (S.C.) Woodland four-star offensive tackle Kam Pringle, Greensville (S.C.) three-star offensive guard Blake Franks, and Florence (S.C.) West Florence four-star safety Kelvin Hunter all made this year's game.
[Big Game Special: Get 50% off of your first year of GamecockCentral]
South Carolina wide receiver commit Mazeo Bennett, a four-star prospect on all of the services, did not make the game but that's likely due to the Shrine Bowl's rule that only two players from each team can make the game, and Greenville already has two players that made it.
The On3 Industry Ranking, a weighted average that utilizes all four major recruiting media companies, ranks Thompson as the state's top prospect as well as the No. 47 overall prospect and No. 3 offensive tackle in the class. Thompson is also the Gamecocks' second-highest-ranked commitment in those rankings.
[Win tickets to the South Carolina-Mississippi State football game]
The On3 IR considers Pringle the No. 2 prospect in the Palmetto State as well as the No. 5 OT and the No. 61 overall prospect in the class.
Bennett checks in as the No. 4 in-state prospect as well as the country's No. 188 overall prospect and 32nd-best wide receiver.
Hunter is next, ranked the No. 5 prospect in South Carolina as well as the No. 202 overall and No. 16 safety among 2024 prospects.
Franks is considered the No. 7 prospect in the state as well as the No. 496 overall prospect and No. 40 interior offensive lineman.
[GamecockCentral Business Network]
Concord (N.C.) Jay M. Robinson three-star DL D'Nas White, a South Carolina recruiting target, made the North Carolina roster.
The Gamecocks' 2024 recruiting class is currently ranked 19th in the country with 15 commits, according to the On3 Team Recruiting Rankings.
The 2023 Shrine Bowl of the Carolinas is set for a 1 p.m. kickoff on Dec. 16, 2023, from Spartanburg High's Vikings Stadium.