Look: Tennessee's official depth chart for Saturday's game vs. UTSA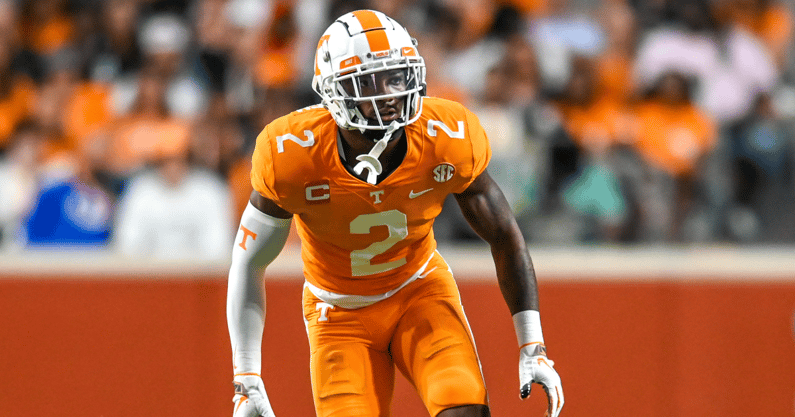 A look at Tennessee's official depth chart as the 23rd-ranked Vols (2-1, 0-1 SEC) look to bounce back from the 29-16 loss at Florida when they host UTSA (1-2) on Saturday (4 p.m. Eastern Time, SEC Network) at Neyland Stadium:
Quarterback
Milton through Tennessee's first three games has completed 62 of 97 passes (.639) for 716 yards, six touchdowns and one interception. His long completion so far is 55 yards and he's averaging 238.6 yards per game with a QB rating of 144.27. Iamaleava has played only in the season-opening win over Virginia, completing 2 of 3 passes for 11 yards.
Running Back
Wright leads Tennessee in rushing 41 attempts for 305 yards, averaging 98.6 yards per game and 7.2 yards per attempt. Small has 33 rushes for 199 yards and Sampson has 16 carries for 60 yards and three touchdowns.
Wide Receiver
McCoy leads Tennessee with 12 catches for 166 yards and a touchdown. Keyton is up to 11 catches for 157 yards and two touchdowns. White has a team-high 13 catches for 143 yards. Thornton has five catches fro 65 yards, including a 43-yarder in the second half at Florida.
Tight End
Castles leads Tennessee tight ends with three catches for 70 yards and one touchdown, the 43-yarder against Austin Peay. Warren has two catches for 22 yards, including an 11-yard touchdown against Virginia.
Offense Line
Gerald Mincey didn't rotate at right tackle with Jeremiah Crawford during Tennessee's 29-16 loss at Florida. Instead, he only played on the offensive line on extra points. Tennessee coach Josh Heupel said Monday that the Vols simply opted to play Crawford at right tackle against the Gators.
Defensive Tackle
Norman-Lott has 10 tackles and Eason has six tackles, including two tackles for loss and one sack. Thomas has five tackles, including 2.5 TFLs.
LEO
Pearce is second for Tennessee in tackles for loss, with 5.0, and leads the Vols with 3.0 sacks. Josephs has three tackles in two games, with one sack, but wasn't in the rotation at Florida.
Weakside Linebacker
Beasley is up to a team-high 20 tackles, 7.0 tackles for loss and 2.0 sacks. He has two passes broken up. Carter has eight tackles through three games and Perry has four tackles.
Middle Linebacker
Herrring is Tennessee's second-leading tackler with 16.0 through three games. He has six solo tackles, 10 assisted tackles and 1.0 tackles for loss.
Cornerback
Jeudy-Lally has 10.0 tackles and 2.0 tackles for loss. Hadden has 10.0 tackles, one interception and five passes broken up. Slaughter didn't play at Florida, with the only explanation from Heupel after the game being that he "wasn't available."
Safety
Walker is third on Tennessee's defense with 13.0 tackles and McCollough is fourth with 11.0 tackles. Walker has 2.5 tackles for loss, 1.0 sacks, a pass broken up and a forced fumble. McCollough has 1.5 tackles for loss and two passes broken up. Both safeties played every defensive snap at Florida Saturday night.
Star
McDonald has 11.0 tackles, 1.5 tackles for loss, a pass broken up and a quarterback hit. Turnage has 4.0 tackles.
Special Teams
Campbell is 4-for-4 on field goals with a long of 42. Ross is averaging 39.2 yards per punt, with 12 covering 471 yards through Tennessee's first three games. He has a long of 50. Turbyville has 13 touchbacks on 18 kickoffs, with three going out of bounds. Williams is averaging 24.6 yards per return on punts, with a long of 55, and 25.0 yards per kickoff returns, with a long of 34.