Volquest Mailbag Podcast - Can Tennessee bounce back?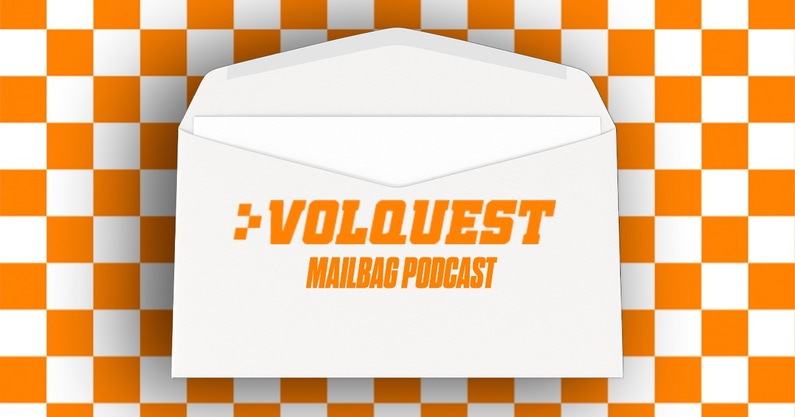 Tennessee is looking to bounce back from an embarrassing 63-38 loss at South Carolina last weekend. What needs to happen – with a backup quarterback in Joe Milton – for the Vols to end this thing out right? Remember, it could be the first 10-win regular season for the Volunteers since 2003 if Tennessee comes through on Saturday at Vanderbilt.
Brent Hubbs, Eric Cain, Rob Lewis and Austin Price answer your questions on this week's edition of the Volquest Mailbag Podcast.
Tennessee at Vanderbilt, Saturday, 7:30 p.m. ET, SEC Network
Tennessee holds a 78-33-5 lead in the all-time series with Vanderbilt, dating back to the first meeting of the two programs on October 21, 1892. Of Vandy's 33 wins against the Vols, 18 came 1892 and 1926. 
There were two ties and only two Tennessee wins over the first 23 games, before the Vols hired General Robert Neyland as head coach, with the emphasis on evening the rivalry with Vanderbilt. Since 1927, Tennessee is 76-15-2 against Vanderbilt.
The Vols lost five of seven to Vanderbilt between 2012 and 2018, when Derek Dooley (2012), Butch Jones (2013-2017) and Jeremy Pruitt (2018-2020) were running the program.
Tennessee has won its last three games against Vanderbilt. The Vols won 22 in a row between 1982 and 2004, before Vandy's 28-24 win at Neyland Stadium in 2005. Tennessee responded six straight wins, before the 'Dores won 41-18 in Nashville in 2012, leading to the firing of Dooley the following day.
Up Next for Vols hoops: Tennessee vs. USC, 1:30 p.m. ET, Thursday, ESPN2
The Vols opened their Thanksgiving tournament with a 71-45 victory over Butler. Up next, Tennessee will face USC at 1:30 p.m. ET Thursday in the semifinal round at Atlantis. No. 3 Kansas and Wisconsin play the first semifinal game at 11 a.m. ET on ESPN.
USC beat BYU 82-76 in the third game Wednesday to advance to Thursday's semifinal round. Memphis transfer Boogie Ellis scored a game-high 27 points, leading four Trojans in double-figures.
Drew Peterson scored 16 points for USC, Reese Dixon-Waters had 13 and Joshua Morgan had a double-double with 11 points and 10 rebounds.
Spencer Johnson had 18 points and four assists in 31 minutes for BYU, Rudi Williams had 15 points, six assists and four rebounds and Jaxson Robinson and Gideon George scored 14 each.